Here you will find out:
what the Code 10 error is
how DiskInternals Partition Recovery can help you
Are you ready? Let's read!
What is the Code 10 error?
Code 10 error is one of the Device Manager errors and appears on the screen when Device Manager cannot start a hardware device. This usually happens due to outdated or corrupted drivers, hardware problems (most often, it concerns audio devices), etc.
In this article, you will find really effective methods for fixing the "this device cannot start. (code 10) USB mass storage".
How to fix this error
Here are few methods that can be helpful and any of them can be your solution.
Method 1: Reboot your PC
You may be dealing with a single Device Manager failure. In this case, just restarting the computer will be enough to correct the situation.
Method 2: Run the troubleshooter
The hardware troubleshooter is built into Windows and you can use it to solve the problem you find.
Go to the section "Settings" and select the "Update and Security" subsection. Next, click on "Troubleshoot" and click on "Hardware and Devices". In the next window, click "Next" to run the troubleshooter.
Next, select those items that you want to correct and click "Next". After fixing the errors, restart your computer; you should no longer see error messages.
Method 3: Update drivers
Perhaps, for some reason, the automatic driver update did not happen. Because of this, some hardware is not working correctly, so check your drivers. In the "Settings" menu, select the "Update and Security" section and then open "Windows Update". Here, you can check for new updates, which will also find driver updates.
If you know which driver needs to be updated, right-click it in Device Manager and select "Update Driver". Then click on "Search for drivers automatically"; this will check your computer for a newer version of the driver.
You can also download the latest driver updates from the device manufacturer's website.
Method 4: Perform Windows Update
Performing a Windows update will update your operating system with the latest security fixes. Perhaps it was in the last update that Microsoft fixed your bug while still improving performance.
To do this, in the "Start" menu go to the "Settings" icon, click "Updates and Security". Next, under "Windows Update", click "Check for Updates" in the Windows Update pop-up window.
To complete the installation of the update, you will need to restart your computer; you will receive a corresponding message. Then the error will disappear and will not bother you anymore.
Recover corrupted or lost partitions easily
Unfortunately, all of the above methods are imperfect, and quite often it happens that a document with important information, an audio file, a video file, etc. is lost forever, which can bring a lot of problems for you. But, with DiskInternals Partition Recovery, you can recover all kinds of files of any size. This software supports Windows XP/Vista/7/8/10.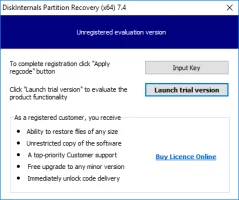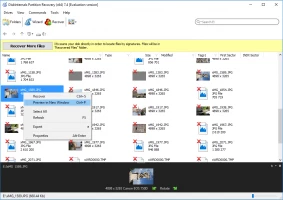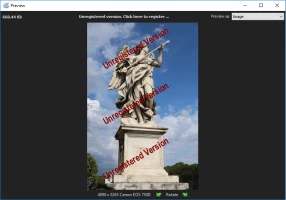 You can use DiskInternals Partition Recovery if the file was accidentally deleted, formatted, not saved before exiting the program, or erased due to a system error. There is also a free trial version of DiskInternals Partition Recovery with a free preview of found documents (right-click on the document and select "Preview in New Window"). You can download it right now and be convinced of the above. All DiskInternals clients get technical support from the company's specialists in difficult cases, so there is no need to worry about anything; you are dealing with a professional in this field.
Remember an important rule: do not save the recovered data on the same device to avoid data overwriting.
Good luck! You will certainly succeed!