Here you will find out:
when DiskInternals can help you
Are you ready? Let's read!
How to use NES emulator
RetroArch is a fairly popular frontend based on the LibRetro API that combines many emulators of retro consoles, computers, and arcade machines. RetroArch offers a single library of games with easy navigation and sorting; you don't need separate emulators for each platform with different settings and interfaces. That is, you do not need to switch between applications and think which one is suitable for a particular platform. Games from Sega Mega Drive, PlayStation, Super Nintendo, Game Boy Advance, and many more consoles can be easily played.
RetroArch boasts that it supports almost any gamepad, displays artwork, allows you to create playlists, and has many more useful and interesting features. The NES emulator runs on computers, smartphones, tablets, TV boxes, single board PCs, and game consoles. You can use it on any platform - Windows / Mac / Linux. You can save and load your state anywhere in the game, rewind the game in real-time, change many video settings, including shaders. All your playthroughs can be recorded by you and you can also play online with your friends using Netplay.
It takes a little time and effort to install and configure RetroArch. However, below is a guide to using RetroArch and setting it up with Nestopia UE:
Download the installation file for your device from the download page. Next, you need to unpack it using, for example, 7-Zip. Next, place the files in the C:\Program Files\RetroArch folder and run the RetroArch exe file.
Initially, RetroArch does not have any emulators, and they are loaded as core modules for each console. At the same time, there may be several cores for the same platform, you just need to choose which one to use.
To install the "core" of this emulator, go to Online Updater and select Core Updater. Then, scroll down and select NES / Famicom (Nestopia UE). Then, return to the main menu. Select "Upload Content," then click on "Select File" and "Define Core." You will be prompted to configure many parameters of sound, video, gamepad at your discretion. Now, select the ROM file on your disk to start playing. For one system, you can install several emulator options at once: if some errors or failures appear, you can switch to another.
You may have come across a situation where errors occur when using games on PC or on game consoles
As a result, time intervals in video games on a PC are violated, some key files are lost or damaged. In this case, you need to spend extra time replaying games or reinstalling video games altogether.
However, there is a solution to this problem - you can recover damaged or missing files using the leading software - DiskInternals Partition Recovery. The program combines speed, user-friendly intuitive interface, and high efficiency, proven by more than 15 years of experience. The program can recover data from any storage device - HDD, SSD, flash drive, external hard drive, memory cards, IDE drive, SATA drive or SCSI drive, etc.
However, please be aware that any copying or transfer of files will result in overwriting the local disk and delete data in the directory, and then no recovery program will help you. So let's take a look at a simple guide to using DiskInternals Partition Recovery in action. To get started, download the trial version from the here and run it on your device and connect the required drive to it. The recovery wizard will start automatically.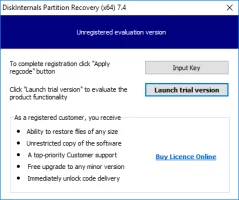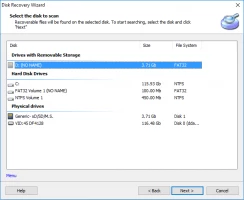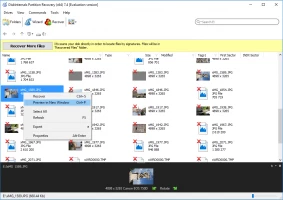 Select the location on the target drive where the required files were located. Select the disk scan mode, depending on your request, there are three modes: "Reader", "Uneraser" or "Full recovery" and click "Next." Wait for a little until the end of the scanning process and follow the wizard's recommendations. Even in the trial version of DiskInternals Partition Recovery, a preview mode is available, in which you can see the files you need to recover in the list.
All that remains is to purchase a license key for the program and you will be able to save the recovered files on any medium.
With DiskInternals Partition Recovery, you no longer have to worry about unexpected system crashes, spontaneous loss of files, and, in principle, any possibility of losing necessary files.