Here you will find out:
how to deal with sound issues
how DiskInternals Partition Recovery can help you
Are you ready? Let's read!
If you are faced with the problem of ''audio not working in Windows 10, 11," check the connection of your speakers or headphones
Always remember - if your device has no sound, you can try to reconnect it. Repeat this step whenever the sound stops working.
Reinstalling Nahimic audio drivers and software has been reported by some users to resolve the "no audio Windows 10, 11" issue
To do this, open the "Settings" application, then go to the "System" section to open the Applications and functions tab. In the new window, right-click the Nahimic software and click Uninstall.
If after rebooting the system, the sound still does not work, try uninstalling the audio drivers.
To do this, open the Power User Menu and select Device Manager. In the new window, select your audio driver with the right mouse and click on Uninstall. Next, select "Remove the driver software for this device" and confirm your decision.
Alternatively, you can update your drivers as follows:
Open Device Manager (Win Key + S) and find your legacy device.
Right-click your Device and click Update Driver. In the same way, update any required device drivers and sound problems should be gone.
If you want to avoid searching for drivers yourself, you can perform an automatic driver update. For this purpose, there are special third-party programs that you can familiarize yourself with on the Internet.
Check DirectX
If the problem of no sound is related to older games (for example, Phantasy Star Online), you should definitely install the correct version of DirectX. According to users' experience, it is after reinstalling DirectX and then restarting the computer that the problems with missing sound should disappear.
Change audio format
If the previous methods proved to be ineffective in dealing with the problem of "Windows 10 sound disappeared", then you can try changing the audio format. Try setting the sound to 24-bit format. Otherwise, you will have to work with several different formats until you find a suitable one. However, this is a temporary solution, and you will have to repeat this step every time you launch another media file.
How to set audio to 24-bit format:
Launch your multimedia application and play any audio file.
At this time, press Windows Key + S and enter "Sound" from the list. Next, go to the tab "Playback", now open the "Speakers" option. In the Properties tab, select the option "Advanced" and set the default format to 24 bits. Save these changes and see if there is sound.
Troubleshooting
Run the utility Troubleshoot audio playback - this built-in mechanism will help you diagnose the problem and, if possible, fix all errors automatically.
To use this method, first press Windows Key + S and type troubleshoot. Now select the Troubleshoot option and click Troubleshoot audio playback. Once the utility starts scanning, do not take any action, be sure to wait for the troubleshooter to finish.
Unfortunately, while fixing the "no sound Windows 10" error, files may be accidentally deleted or corrupted
Sometimes a system failure occurs, there's a virus attack, accidental loss of documents with important information, audio files, video files, etc.
This gives you a lot of problems and troubles, but all this can be fixed using the special program DiskInternals Partition Recovery.
It is designed for targeted recovery of all types of files of any size, opening inaccessible files, as well as for creating a disk image. This software supports the following operating systems: Windows 8/8.1/7/XP/Vista and of course Windows 10. There is also a free trial version of DiskInternals Partition Recovery with a preview of any file format found (right-click any file found and select " Preview in a new window ").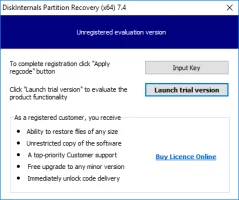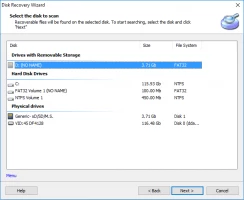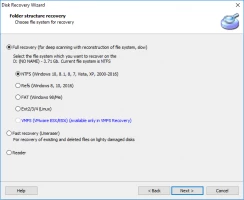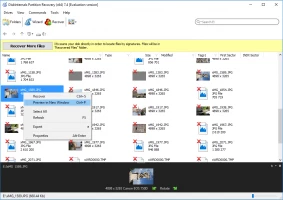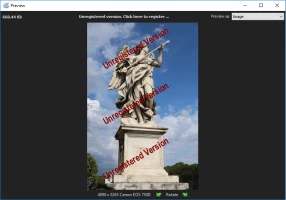 You can download this tool right now here. All DiskInternals clients get the opportunity to provide technical support from the company's specialists in difficult cases.
In addition, remember and practice an important rule: do not save the recovered data on the same device; this will help you avoid overwriting your data.