In this article you will find out:
what is error code 0x0000006B
5 solutions about how to deal with the issue
Are you ready? Let's read!
What is error code 0x0000006B?
Error code E0x0000006b means there is a damaged or missing NTDLL.dll file. The NTDLL.dll file is one of the most important system files, containing the basic functions of the NT kernel. It is responsible for the correct booting of the system and is usually located in the windir / system32 folder. This error in Windows 10 can occur due to system failures, virus activity, power surges, etc. For Windows 7 or Windows Server 2008 R2, the "process initialization failed on Windows 7" error often occurs because the Bootcat.cache file has resized since the last successful startup, or the Bootcat.cache file has become corrupted. Service Pack 1 for both Windows 7 and Windows Server 2008 R2 fixes this error. If you encounter error code 0x0000006B, then it is recommended to use one of the five suggested solutions below.
CHKDSK, SFC, restoration and other solutions
1. Restore the original DLL file
Since normal loading is impossible in this case, you will need to boot from the Windows installation disk.
You will see the message "Press any key to boot from CD". Do this, and then, in the Options screen, press R to start the recovery console.
Once you enter your administrator password, you will be taken to Command Prompt. Enter the following command:
copy E: \ i386 \ ntdll.dll C: \ Windows \ system32 \ ntdll.dll
Where E is the letter of your installation drive and C is the letter of the drive for Windows.
Next, to overwrite this file, press Y and then press Enter to send the command. Restart your computer; you should be able to do this without the previous error.
2. Try Startup Repair
Insert the Windows installation disk into your PC and boot the computer.
Open the "Repair your computer" section in the lower left-hand corner, after selecting the language and keyboard settings.
Next, select the utility Startup Repair, which will immediately start scanning your installation for known issues and errors and will try to fix it if possible.
If the system was able to automatically deal with this error, congratulations, you're in luck!
3. Use SFC
Boot from the Windows installation disc and click "Repair your computer" after choosing the correct language, time, and keyboard.
Select your Windows installation disk and click Next to open Command Prompt as administrator.
Type the following (press Enter when finished):
sfc /scannow /offbootdir=R:\ /offwindir=R:\Windows\
Note: R is the letter of the drive on which Windows is installed, and R \ Windows is the location of the required Windows folder.
SFC will start scanning and correct any errors.
4. Use CHKDSK (carefully!)
If the integrity of the NTDLL.dll file is compromised, you can use the built-in Windows CHKDSK utility to scan the disk and fix file system errors and bad sectors.
Open Command Prompt as an administrator, as in the last method, type the following command: chkdsk C: / f , then press Enter.
Note: C is the letter of the main Windows drive.
Wait patiently for the results, but remember: CHKDSK does not spare any part of your data. Problems can be easily fixed with the help of CHKDSK, but don't forget to protect your data if you need it.
To recover all data before using the above methods, it is best to download DiskInternals Partition Recovery
You will not regret your choice, as this utility recovers up to 98% of all saved data, even with a damaged file system.
The application does a deep scan of each disk partition and converts your file system to enable even deeper data searches. Thus, you can count on stunning results, which you can view for free at any time. Only if you want to export data for another location will you need to buy a license. DiskInternals Partition Recovery has a huge number of additional functions and filters that are also available for free with the trial version of the application.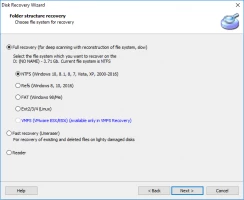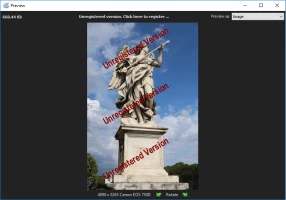 Here's more good news: Partition Recovery offers free disk imaging. This way, you will have a copy of your system in case of an emergency. This proposal is simply impossible to ignore!