In this article you will find out:
7 ways to repair Windows Defender
Are you ready? Let's read!
What is Windows Defender?
Windows Defender is built-in antivirus software that protects your PC from various threats (spyware, malware, and viruses) in real-time. As soon as the Defender detects potential threats, he will stop them. However, there are times when users click the "Turn on" Windows Defender button and nothing happens.
Most often, this problem can be caused by installing third-party antivirus software, software conflicts, etc.
Read on to find out what to do if you cannot turn on Windows Defender
1. Delete the antivirus
Remove any installed third-party antivirus applications from your computer. In Control Panel, select Programs and Features. Here, find the applications you want and uninstall them by right-clicking on the utility and choosing Uninstall. After that, you should restart your computer and see if the "Windows Defender Will Not Turn On" problem is solved.
2. Reboot security center service
Try restarting the required services, such as the Security Center service.
To do this, press the Windows and R keys simultaneously to open the Run window (type services.msc and press Enter). Now, right-click on the Security Center service and select the Restart option. Windows Defender should now work fine.
3. SFC Scan
Check system files and fix a possible problem of the non-working defender; sfc will help you.
To do this, enter cmd in the Windows 7/8/10 search box, then run this program as administrator, and in the command prompt window, enter the command line sfc / scannow and press the Enter key.
Wait until the process is 100% complete before checking if the unexpected Windows Defender error has been resolved.
4. Update Windows
Be sure to use this method, the latest system updates can fix many errors that have occurred, including Windows Defender won't turn on Windows 7. You can search for updates on the official website or run an automatic search for system updates.
5. Check your group policy
If Windows Defender is disabled by your group policy, it will not function. Therefore, check and change the Group Policy, if necessary.
To do this, open the Run dialog box as shown above and enter gpedit.msc and click OK. In the left pane, go to Computer Configuration and select Administrative Template. Next, click Windows Components and select Windows Defender Antivirus.
Next, double-click Disable Windows Defender Antivirus and, in the new window, select "Not configured". Now, confirm all changes.
6. Modify registry
This method is not harmless at all, so be very careful not to accidentally damage the registry.
Open the Run window and type regedit. Click OK and, in the Registry Editor interface, navigate to HKEY_LOCAL_MACHINE \ SOFTWARE \ Policies \ Microsoft \ Windows Defender.
Then find the DisableAntiSpyware key. If this key is not listed, right-click an empty field, select New and DWORD (32-bit) Value. After that, right-click on it and set it to 0. Now, feel free to restart your computer and run Windows Defender Antivirus.
7. Try to clean boot
Clean boot will allow you to boot without any background or third-party programs that can cause software conflicts and prevent Windows Defender from being enabled in Windows 10/8/7.
So, open the Run window and enter msconfig in the text field, then click OK.
In the new window, open the General tab and select Selective startup. Now, deselect the Load Launcher Items checkbox.
Next, open the Services tab and select the Hide all Microsoft services check box, and then click Disable All. Click OK and Restart.
You can use DiskInternals Partition Recovery to open, recover, and save data from damaged or deleted files
You can also create a disk image for free and have a normal system configuration with all the accumulated data in case of the apocalypse.
This application is equipped with a triad of helpers: Partition Recovery Wizard, NTFS Recovery Wizard, and FAT Recovery Wizard, which will make recovery as automatic as possible. The software supports most file systems, including FAT12, ReFS, UFS, HFS, NTFS, ReiserFS, Reiser4, XFS Ext2, Ext3, Ext4, and you can also use the free promo version of the program, which has all the same functions as licensed version. You can recover photos, videos, pictures, documents, audio, etc. up to 1 PB. Use Reading Mode to open the partition first, then use Recovery Mode to get back and save important data.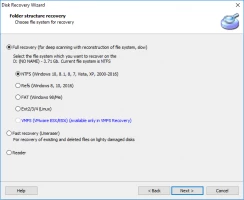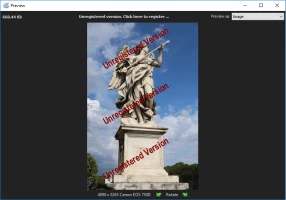 Always be safe with DiskInternals Partition Recovery!