What should you do to save your data if 0xc1900223 error occurs?
In this article you will find out:
Are you ready? Let's read!
Why 0xc1900223 error occurs
In Windows 10, you may encounter error 0xc1900223 trying to install update 1903. At the beginning of this process, everything goes its own way. Usually, the error appears when the update reaches 97%.
This problem can also be caused by various aggravating factors: an ad blocker like Pi-Hole, crash or corruption of the system file, etc.
This article will allow you to painlessly deal with the problem "feature update to Windows 10, version 1909 - error 0xc1900223" and secure your data at the same time.
1. Update folder
When installing any Windows update, the $GetCurrent and $SysReset folders are automatically created on the C: \drive. This is where the log files from the last Windows update process and the installation files from that update are located.
And in your case, if you got error 0xc1900223, you can open the media subfolder in the $getcurrent folder and re-install the update from here.
The $ getcurrent folder is often hidden by default, and you first need to access it directly through the address bar or explorer.
Here's how to do it:
Open File Explorer, paste the command "C: /$getcurrent" into the navigation bar at the top, and press Enter.
You can also access this folder by enabling hidden items: go to explorer, then go to View and check the box associated with hidden items.
Once you are in the media folder, open the Start executable.
Then follow the instructions on the screen to install the update through a special executable file.
If the update installation is successful, restart your computer.
2. Use Media Creation Tool
To upgrade your system to Windows 10 version 1903 using the Media Creation Tool, follow the instructions below:
Download Windows 10 Upgrade Assistant and double click it and click Yes in UAC (User Account Control). This will give you administrator rights.
Then follow the setup wizard on the screen to complete the process correctly.
Once the operation is complete, restart your computer and see if the problem is solved "download error - 0xc1900223".
3. Turn off Pi-Hole
As mentioned above, error code 0xc1900223 while installing Windows 10 update can also be caused by Pi-Hole or another network's ad blocker. In such a case, you can get rid of the error by disabling or removing Pi-Hole during the update.
1. Disable Pi-Hole
Press Windows + R keys simultaneously - a Run dialog box will open, where you need to enter "cmd" and press Ctrl + Shift + Enter. This will open an elevated CMD with administrator access. Now, enter the following command to cause the utility Pi-Hole:
pihole and press Enter
To disable it, enter:
pihole disable and press Enter.
Now, try installing the update that was failing again.
If the update is installed successfully, re-enable Pi-Hole:
Disable Pihole and press enter.
2. Removing Pi-Hole
Also, open an elevated "cmd" and enter the following commands in an elevated CMD prompt:
remove pihole, press Enter
After successfully processing the command, restart your computer and try to install the update that was previously unsuccessful.
4. Check DNS cache
You can also try clearing the cache of your computer's DNS via an elevated CMD query.
To do this, reopen the Run dialog box with elevated rights and enter the following commands in order:
ipconfig /flushdns, press Enter
ipconfig /registerdns, press Enter
ipconfig /release, press Enter
ipconfig /refresh, press Enter
After running these commands, restart your computer and try to install the update the next time you start your computer.
5. Install update manually
If none of the above methods worked for you, try to complete the 1903 installation by manually completing it through the Microsoft Update Catalog. To do this, you need to know the architecture of your OS (32-bit or 64-bit) - open Explorer, right-click "This PC" and select "Properties". Next, pay attention to the System Type category, where the system architecture is indicated. Next, go to the Microsoft Update Catalog and find the correct version corresponding to your version of Windows 10 (x64 or x86 based). Now, click the Download button and wait patiently for the download to complete. Then open the .msu installation package and follow the instructions on the screen to successfully install the update. Next, restart your computer to allow the installation of the rest of the files and activate the new update.
6. Refresh update components
You can also try resetting each WU (Windows Update) related component to get rid of "feature update to Windows 10, version 1903 - error 0xc1900223".
Here's a quick step-by-step guide to manually reset each affected Windows Update component:
Open an elevated Run dialog box and type the following commands in order:
clean stop wuauserv and hit Enter
clean stop cryptSvc and hit Enter
clean stop bits and hit Enter
net stop msiserver and press Enter
Next, you need to rename the two folders in which Windows users store update files as follows:
ren C: \ Windows \ SoftwareDistribution SoftwareDistribution.old
ren C: \ Windows \ System32 \ catroot2 Catroot2.old
Next, restart the same services:
clean start wuauserv and press Enter
clean start cryptSvc and press Enter
clean start bits and press Enter
clean start msiserver and press Enter
If the same error code 0xc1900223 still prevents the update from being installed, go to the next method.
7. DISM & SFC
SFC and DISM can fix the damage to system files and thereby fix a lot of errors and error 0xc1900223 as well. SFC uses the local cache to replace damaged files with healthy equivalents.
DISM uses the WU subcomponent to load healthy files, which will replace the corrupted files. Try to use these utilities one at a time and reboot the system in between; it should help.
If you lost some important files while fixing download error - 0xc1900223, it is recommended to restore them as soon as possible
Also, before fixing any errors on the computer, it is very wise to create a disk image to be completely sure of the data integrity. For all these grandiose purposes, you can use DiskInternals Partition Recovery.
This professional program has high potential and provides the deepest possible scan of each disk partition so as not to miss anything important. It is also possible to convert any selected file system (FAT, ReFS, UFS; HFS, NTFS, ReiserFS, APFS (reader mode), RomFS (reader mode); Reiser4, XFS, Ext2, Ext3, and Ext4) for detailed analysis of the contents of disk partitions.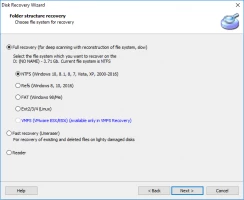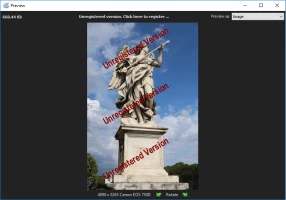 Also, after any scan, you can see each file found in reading mode for free, and then you can buy a license directly on the company's website. This way, you will be able to export data to the right place at any convenient time.
Don't waste your time, as data overwriting can happen at any inopportune moment.
Related articles
Please rate this article.