In this article you will find out:
4 ways to get rid of the problem
Are you ready? Let's read!
System Restore is still available on various PCs, although Microsoft has discontinued development and support for it. Using System Restore, you can restore the system state to a specific point in time. But not everything is always so simple and you may come across error 0x80042302, which will not give you permission to use the restore point. This is most often due to the Volume Shadow Copy Service being disabled. Also, the message "System Restore does not appear to be functioning correctly on this system" can be caused by damaged or missing system files.
Let's try to fix this situation or work around it in order to use System Restore
1. Use Volume Shadow Copy
Volume Shadow Copy is a tool to create backups manually or automatically and it may interfere with the System Restore function.
To check if the status of the Volume Shadow Copy Service is disabled, do the following:
Open the Run dialog box and enter services.msc in the startup field and click OK.
Now You need to right-click the volume shadow copy from the list and click "Properties" in the context menu. Here, check what type of launch of this utility: automatic or paused. Select the option you want and then OK.
After that, you can restart your computer and see if the system restore error 0x80042302 is resolved.
2. Try System File Checker
As mentioned above, problems with system files can also interfere with System Restore. Enter Command Prompt in the Windows 10 search bar, then right-click it. You need to select Run as administrator in the context menu and in the pop-up window you need to enter the sfc /scannow command and press Enter.
These actions will launch the System File Checker, which thoroughly checks all system files and fixes them instantly.
3. Clean Boot
A clean boot is great for getting around all the hurdles and taking advantage of System Restore. In the dialog box Run, type msconfig.exe in the box and click OK.
Now you should go to the General tab and uncheck the Load startup items checkbox in the Selective startup subsection.
Then go to tab the Services And select the Hide all Microsoft services check box and also click Disable all.
The next tab you need is "Startup", click "Open Task Manager" - select all startup items, and disable them. Exit the task manager and after that, you will see a pop-up window, click the "Restart" button. Now try to restore the system again.
4. Use backup
Another alternative method is to make use a backup or create a disk image of the system on another computer. This option can be applied using any of the DiskInternals applications. It's free for you and only requires downloading and installing a specific application on your computer. In the next paragraph, you can learn more about one of these products.
DiskInternals Partition Recovery recovers files of any type and size and converts the damaged file system
Support for FAT12, FAT16, FAT32, VFAT, NTFS, NTFS 4, 5 is available here, and this is only the main part of all available file systems. Partition Recovery is a unique utility that works with each disk partition separately: few programs can boast of this property. From the very beginning of the process, you can activate the Recovery Wizard and get clear guidance on what to do next. After scanning, you can preview any results for free. There are also several modes of operation of the application:
for reading files (as in Explorer),
full recovery,
quick recovery.
As you can see, the functionality of this application is off the charts, so download it soon and find out even more interesting details about the program.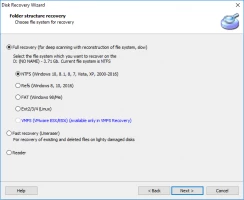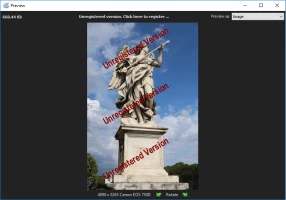 Keep in mind that DiskInternals Partition Recovery appreciates its customers and if you have any questions, the best employees of the company are ready to help and give highly qualified advice and provide the right solution to the problem.
Good luck and fruitful work!