In this article you will find out:
possible actions to fix broken registry items
Are you ready? Let's read!
The Windows registry is an essential part of the computer. It is a database with all parameters, settings, and other values for hardware and software installed in all versions of Microsoft Windows.
The basic elements of the registry are keys and values. They are required to change hardware, install new software, or open a program.
To improve the performance of your computer, you can use the built-in Windows Registry Editor and change the registry keys yourself. However, this procedure requires the utmost vigilance and caution, as improper actions can seriously damage your operating system.
Damage to registry items is quite serious and can be due to the following reasons:
Malware and virus attacks
A fragmented registry, which often occurs when you delete or update certain parts of the software
Improper system shutdown (unexpected shutdown, forced shutdown, etc.)
Fixing Broken Registry Items: possible solutions
1. Use automatic repair
This automatic function is available in newer versions of Microsoft Windows and makes life much easier for users in case of problems with the registry.
So, first, go to the Settings panel and click on Update & Security. Next, click the Recovery button and go to the Advanced Startup section.
Here, click on the button "Restart now", wait for a little, and then you will see several options for subsequent actions; you must click on Troubleshoot.
In the "Advanced Options", click on Automatic Repair / Startup Repair, then enter the recovery key, and then click Continue. Do not worry if the computer reboots itself during this step; this is normal.
2. Use System Restore
This method can return the system registry to a restore point in which the registries were not damaged. However, the System Restore function must be enabled by the user in advance, in which case Windows can automatically create restore points at specific intervals.
So. open the Control Panel and then select "Recovery". Next, click "Open System Restore" in the "Additional Recovery Tools" section and click "Next" to continue.
Now you will see the available restore points; select the one you want, click Next, and Finish. Recovery usually takes a few minutes, so please wait.
3. Use the system file checker
To open this free and standard tool, type "cmd" in the search bar and right-click Command Prompt, and select Run as administrator.
In the interface, enter the command "sfc /scannow", then press Enter.
All protected system files will be checked and any corrupted files will be replaced with cached copies.
4. Use the DISM command
You are out of luck if all the previous methods were ineffective.
In this case, try running the DISM command to scan your computer.
Open Command Prompt as described in the previous paragraph and enter the command "DISM / Online / Cleanup-Image / ScanHealth", then press Enter.
You don't need to do anything else; just wait for a positive result.
5. Reset Windows
The Windows reset feature can fix broken registry entries, but be aware that some data may be deleted when doing so.
Go to the "Settings" section and select the "Reset this computer" subsection; click the Start button. Then you can choose one of the options:
"Save my files". The apps and settings will be removed, but your files will be preserved.
"Delete everything". Along with applications and settings, all your personal files will be deleted. That is, a backup copy of the data is needed here if there was important information on the computer.
Then follow the recommendations and settings of the Windows Reset Wizard and finally click "Reset".
A registry fix carries a lot of threats since you can easily damage or lose some data
To prevent this from happening, restore them in advance and make a backup using DiskInternals Partition Recovery.
This software works with Windows, including 7, 8, 10, etc., and allows you to return files of completely different formats.
Also, this unique application supports all popular file systems: FAT12, ReFS, UFS, HFS, NTFS, ReiserFS, Reiser4, XFS Ext2, Ext4, and Ext3. You can download a fully functional free promo version right now, find out all the bundled functions, and enjoy the whole recovery process. If you are new to this business, use one of the three Recovery Wizards. With the free Preview function, you can be sure of the quality of your photos, videos, documents, music, etc. DiskInternals Partition Recovery also offers to create a disk image before restoring the registry to help you secure your data for free.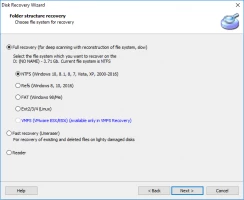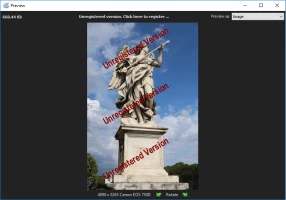 If you suddenly have any questions, you can easily contact the DiskInternals support service and, as soon as possible, get highly qualified advice from the company's leading employees.