CLOCK_WATCHDOG_TIMEOUT: Fix it Now!
Here you will find out:
how to deal with this issue
how Partition Recovery can help you
Are you ready? Let's read!
About this issue
The CLOCK_WATCHDOG_TIMEOUT error is a common blue screen of death error.
Therefore, you need to take the situation seriously and correct it as soon as possible so as not to harm your system and accumulated data.
The error message may appear in different variations:
CLOCK_WATCHDOG_TIMEOUT overclock - occurs after hardware overclocking. Then you need to remove the overclocking settings.
CLOCK_WATCHDOG_TIMEOUT Ryzen - Occurs with Ryzen processors, especially after updating them. Rolling back the update can help you deal with the error.
CLOCK_WATCHDOG_TIMEOUT error can occur not only in Windows 10, but also in Windows 8.1, Windows 7, and on absolutely any device. However, it is most commonly encountered when using HP and Lenovo devices with Intel and AMD processors.
Let's Deal with it
Make Sure Your Data is Safe!
Before you start fixing CLOCK_WATCHDOG_TIMEOUT, please protect your data. Since the error is quite serious, some of the ways to fix it will be unsafe for your data.a. If data safety is important to you, then with the help of one of the best professional tools - DiskInternals Partition Recovery - you can ensure complete control over your data. This option is suitable for both ordinary users and IT professionals who want to recover any data from a disk or its partitions. This software works with all types of removable and stationary media and can recover any amount of information without restrictions.
Thanks to the built-in recovery wizard, you can automatically recover deleted data quickly and easily without unnecessary steps. DiskInternals Partition Recovery has a useful and free feature: preview files before recovery, for your confidence and safety.
A guide to recovering a disk or partition using DiskInternals Partition Recovery is attached.
Step 1. Download and run the application on your device right now.
Step 2. The Recovery Wizard will start automatically, or you can start it yourself by clicking on the Wizard button.
Step 3. Select the target disk in physical disks and the disk recovery mode. It can be:
- Quick scan (Uneraser),
- Full scan (Full recovery),
- Reading mode.
Step 4. Preview of found files and automatic recovery of damaged data.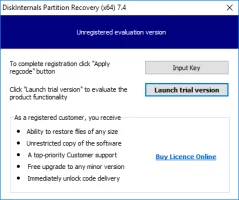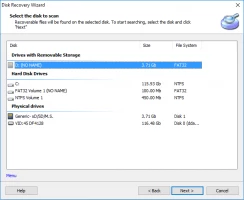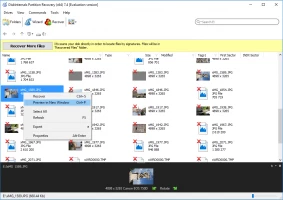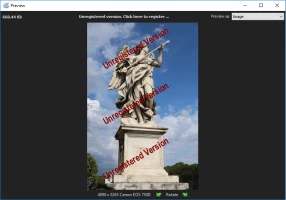 Step 5. Saving using the Export Wizard is available after purchasing and activating a license on the website online. It will take a few minutes and your data will be in a safe place.
Look for Fresh Drivers
Update device drivers using one of the suggested methods:
1. Open Device Manager and find the required device you want to update and deploy it. Next, right-click the graphics driver and select Update Driver. If that doesn't work, you will have to update all the drivers on your computer to fix the CLOCK_WATCHDOG_TIMEOUT error and ensure the stability of Windows 10.
2. You need to visit the device manufacturer's website and download the correct driver. Then install it sequentially using the provided instructions of the Installation Wizard.
3. Use dedicated software to update all drivers with one click. An application like this will download and install the correct driver version on your Windows PC.
Work with BIOS
First, try updating your BIOS. This procedure installs new firmware for your motherboard. This way you get not only new features, but also get rid of the blue screen of death errors. If you don't know how to properly update your BIOS and have never done so, be sure to check the instructions in your motherboard manual. Do this procedure very carefully so as not to further harm your system.
If a regular BIOS update wasn't enough to fix your problem, you can go into BIOS settings and disable C1-6, C1E and Intel Speedstep. You can turn them off individually or all at once. This fixed the BSOD error according to many users, so be sure to try it.
The BIOS settings could have been changed, which may well cause the CLOCK_WATCHDOG_TIMEOUT Blue Screen of Death error to appear. In this case, you will have to reset the BIOS settings to default.
Alternatively, you can manually set the speed of your RAM. To implement this solution, you also need to refer to your motherboard manual. After manually setting the RAM speed, disable the Asus Turbo feature in the BIOS.
Delete Corrupted Apps
Some applications may cause the CLOCK_WATCHDOG_TIMEOUT error to appear, you need to find these applications and remove them from your computer.
In order not to waste time looking for such problematic applications, you need to know the most common possibilities.
Most often, system errors are caused by third-party antivirus programs. Therefore it is recommended to start with them. At least temporarily remove the antivirus software to check whether this has helped you.
For this purpose, you should use a dedicated removal tool that can be downloaded from the official website. This will help you completely remove all files and registry entries and make sure that the antivirus is completely removed from your computer. If this action solves the problem, you might consider switching to a different antivirus.
There is another app worth looking out for - the Asus AI Suite. It can cause a blue screen of death error to appear. Therefore, it is necessary to uninstall this tool from your device.
Change System Preferences
Undoubtedly, overclocking provides better performance, but there is a risk of getting a BSOD error (e.g. CLOCK_WATCHDOG_TIMEOUT).
Sometimes, overclocking will permanently damage your hardware components, so in this case it is best to uncheck the overclocking settings.
If that doesn't work, please update the SSD firmware and then disable LPM.
This should be done very carefully and a backup copy of your data just in case won't hurt.u.
Change System Preferences
Disable the DVD drive during Windows 10 installation.
If you are unable to install Windows 10 due to BSOD error, you should disable the SATA DVD drive during the operating system installation process.
This almost always yields positive results.
Look for Hardware Issues
It is known that many BSOD errors can be caused by faulty hardware. Therefore, carefully check the correct operation of your equipment. Be sure to clean the computer case from dust, check the motherboard, processor, video card and other components. Then turn on the computer again and check if the error persists.
Work with OS Updates
Sometimes certain system updates are not automatically installed for many reasons. This leads to blue screens of death errors over time and degraded performance. Therefore, check for active system updates manually, for example, as follows:
Press Windows Key + I and go to the Update and Security section. Select the option Check for updates, then Windows will automatically download the necessary updates in the background during the next computer restart.
The CLOCK_WATCHDOG_TIMEOUT error can be caused by a problematic update. You need to find it and remove it as soon as possible.
So, open Settings and go to the Update and Security section, then select View to see the history of installed updates.
Usually, the most recent updates are problematic and should be removed. To do this, double-click the required update, and follow the instructions on the screen to uninstall it without hindrance. Next, restart your computer and everything should work fine.
Related articles
Please rate this article.