In this article you will find out:
how to deal with this issue
Are you ready? Let's read!
About This Issue
The data on the computer is constantly updated and you often need to delete certain files. This can be unnecessary data, temporary files, files that are automatically placed using recently installed software, etc. Sometimes, it is not so easy to delete them and you receive various kinds of errors or you simply do not have such permissions.
This article will discuss "Error 0x80004002: This interface is not supported." It does not directly allow you to delete certain files.
First of all, you need to make sure that the file is not being used by any other software. In addition, you must have permission to delete files. After all, there are some effective ways to fix error 0x800004002.
Use Safe Mode
You should boot into Windows 10 Safe Mode, you will not be prevented by applications running in the background from deleting certain files.
So, in the Start menu, click the Power button and while holding down the Shift key on your keyboard, click Restart. This will take you to a screen titled Select an Option. You should select Troubleshoot from the list of options and then click Advanced options. In the new dialog box, select Startup Options and then click on the Restart button. Once you enter the startup options window, press the function keys F4, F5, or F6 (depending on your computer manufacturer) to select the safe mode option you want. Once your system starts up in safe mode, delete the desired file or files. After that, you should restart your computer in normal mode.
Change Network Preferences
If the above method did not help to get rid of "windows update error 80004002", try resetting your Internet settings.
First, you should boot your computer in Safe Mode, which is easy to do with the instructions above.
Once this is done - press the key combination Win + R and enter inetcpl.cpl, click OK. Open the Advanced tab in a new window and left-click the Reset button. You should enable the Delete Personal Settings Function. This way you will be able to remove the toolbar, usernames or passwords, search engines and others. Now all that remains is to click on the Reset button and wait for the completion of this process. Now try deleting the file without the "this interface is not supported" error.
Make Sure Your Data is Safe!
If you suddenly need to recover some deleted information or need to create a disk image, the best way is to use special software such as DiskInternals Partition Recovery. Data loss can occur not only while fixing the "such interface is not supported" error, but also as a result of a wide variety of system errors, virus attacks, hardware problems, etc. This professional software tool will help you recover files quickly and automatically, even if you are not a professional.
Try a free trial of DiskInternals Partition Recovery before purchasing the app, this way you will see all the benefits of this app and make sure it is exactly what you need to recover your data. You can use the preview function and preview the file before restoring without spending a cent on it. You will also notice the amazing quality of the recovery.
For clarity, use the instructions below to make the application and operation easier and more intuitive for you.
Step 1. Download and run DiskInternals Partition Recovery (you can use the free version and the paid version).
Step 2. In a new window, you will see all storage devices that are detected by your computer.
Step 2a. Select the type of files and drive you want to recover and click Next.
Step 3. Scan.
Step 4. Preview (required) and restore files.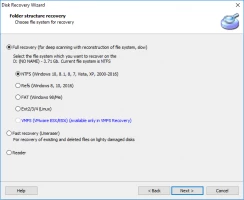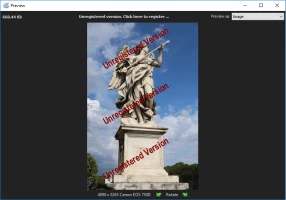 Step 5. Save and export to another storage device. You just need to purchase a license online and connect a drive to your computer to save the recovered folders and files. It is best to store information in a trusted source to prevent overwriting and corruption of the recovered data.