In this article you will find out:
how to deal with this issue
Are you ready? Let's read!
Did your SSD just stop showing in the BIOS menu? There are a couple of ways to get around this; however, before trying any of these workarounds, it is advisable to backup your data.
Keep Your Files Safe Before Proceeding
Backing up your data means saving them in another storage. You could get an external drive and start copying your file into it, but that would consume a lot of time, and it's not the best way to make backups. In contrast, the DiskInternals Partition Recovery software makes the task an easy one. How?
With DiskInternals Partition Recovery, you will create a disk image version of your SSD; it is easier and faster. A disk image file simply means a clone of your SSD in an image format. You can easily mount back the image file anytime and get back your files exactly as they were when you made the backup.
More interestingly, unlike regular backups, a disk image file also saves your SSD configurations, so when you mount it back, everything appears the same; your partitions, folders, etc., all would appear as they were at the time of the backup.
How To Backup your Files Using DiskInternals Partition Recovery?
The steps below explain how you can create a disk image file using this professional software:
Step One: Install DiskInternals Partition Recovery and launch it on your PC.
Step Two: A "Wizard" would pop up automatically, close it and click on the SSD storage.
Step Three: Right-click on the selected SSD and choose the "Create Image" option from the context menu.
Step Four: Choose where to save the image file and follow the prompts to complete the process.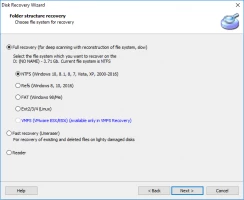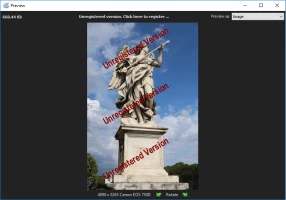 With DiskInternals Partition Recovery, you can create multiple disk image files for free. However, the main function of this software is recovering lost partitions, files, and documents.
Restore Lost and Deleted Files With DiskInternals Partition Recovery
DiskInternals Partition Recovery provides you with three scanning options to help you recover all files that have been lost from your SSD or HDD. It supports all known Windows file systems and formats. Furthermore, this software is easy to use, thanks to the Recovery Wizard.
But, before you can recover a file with this software app, you must purchase the PRO version.
Back to the main topic - how to fix SSD not showing in BIOS?
Solutions to SSD Not Showing in BIOS Menu
1. Troubleshoot the problem
The first thing to do when you notice this issue is to shut down the PC, remove the SSD hardware, and check for physical damages. If possible, when putting back the hardware, switch to another SSD port.
2. Adjust Preferences
Have you checked the SATA controller mode? It is probably not configured correctly; therefore, BIOS can't recognize your SSD. You should configure the SATA settings in BIOS. The steps to do this varies from PC to PC.
3. Update Your PC Drivers
Outdated drivers can cause a lot of issues; when your PC drivers are outdated, they cause app conflicts and error messages to appear. To update your drivers, use a 3rd-party driver pack or do it from "Device Manager."