Here you will find out:
what is Service Host Superfetch?
do you need to disable it?
what to do if due to high CPU file system was crashed
Are you ready? Let's read!
Do You Know About Service Host Superfetch?
Service host superfetch is available for owners of Windows Vista and later. This service is actually very useful, and here are its main advantages:
It analyzes and takes into account those programs and applications that you most often use. This helps to find and open them much faster.
These applications are read from RAM, and not from the hard drive. This is much more efficient, because the computer works less before opening an application, thereby saving you time.
In other words, server host superfetch adapts the computer to you.
In order for the host service superfetch to work well, you need high disk usage.
Otherwise, confusion may arise and this service may fail and start processes in a mess. This will interfere with the normal operation of the computer, especially for games and other large applications. This is why service host superfetch has high disk usage.
Disable or Not? What Should I Do?
Of course, service host superfetch on Windows 10 is a useful feature — the computer runs much faster and more efficiently. But, if it bothers you, you can completely turn it off and nothing bad will happen. You will continue to operate the computer, only at a slightly lower speed.
Turn Off Superfetch with Services
Here is one way to turn off service host superfetch:
Click the Start button. In the search bar, type "Services" and press Enter. In the new window, click on the "Superfetch" tab and in Properties click on the "Disabled" line. Next, click Stop. In order for your changes to take effect, you need to restart the computer.
Turn Off Superfetch with Command Line
This method requires opening Command Prompt in Administrator mode. In the Command Prompt window, enter the following: "net.exe stop superfetch".
Now confirm the action by pressing Enter. That will temporarily stop superfetch.
If you type the following command: "sc config sysmain start = disabled", and press the Enter key - you will turn off Superfetch permanently.
Also, restart your computer.
When You May Need DiskInternals Partition Recovery
If the file system crashed due to high CPU usage or some files were lost or deleted, you can use DiskInternals Partition Recovery.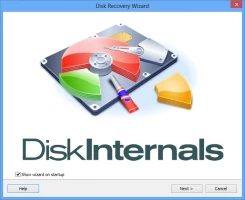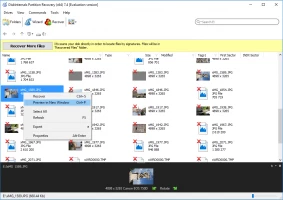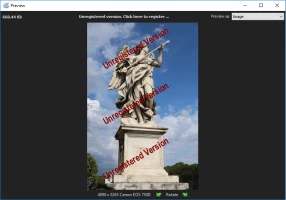 This software is reliable for any situation. If we talk about its main characteristics, we can mention the following:
It supports many file systems, including NTFS, NTFS 4, NTFS5, FAT16, FAT32, VFAT, ExFAT, HFS + (Mac), NTFS5, UFS, XFS, etc.
The built-in Wizard will welcome you to the very beginning of the recovery process and accompany you to the last stage. You can also do all the steps manually by yourself.
Any type of file can be easily restored.
Previewing files is free in both the free trial and the paid version.
There are several options for scanning the disk of your choice.
One-click license acquisition: Everything is extremely transparent and the program gives a guaranteed result.
Any difficult situations and questions will be resolved by the DiskInternals service department.