In this article you will find out:
Are you ready? Let's read!
Windows has a built-in CHKDSK function, which is used to analyze hard disk errors, bad sectors and then automatically recover them. Quite often, the operation of this utility saves many users who are stumped. Therefore, you definitely need to know how to use CHKDSK, and this is where you will learn how to do it.
Remember: CHKDSK is not harmless at all and must be used with some caution and only in really difficult situations.
3 ways to run CHKDSK
1. Command Prompt
Boot your computer and click on the Start button. Then click on "Run" and enter "cmd" in the field, then press Enter.
Enter "chkdsk" to open the utility in read-only mode and again press Enter.
Next, there are several options for fixing disk errors:
1. chkdsk R: /f, where R is the drive letter for which you want to scan.
The /f option will try to fix any errors found on the disk.
chkdsk R: /r, where R is the letter of the drive you want to recover.
The r parameter will try to find bad sectors and help restore any readable information.
2. My computer
Boot into Windows and double-click My Computer to open it and select the drive to check. Right-click the selected drive and select Properties from the list. Next, in the Tools tab, select Check in the Error Checking section. Then click Scan Disk. After that, you will see the result:
The disk was scanned successfully. Windows successfully scanned the disk, and no errors were found.
or
You can restart now or schedule to have the found error fixed on the next restart.
3. Installation disk
Insert the installation disk into your computer and immediately restart your computer.
Select a keyboard layout, language, time, and keyboard method, and click Next.
Click on the "Repair your computer" section and then click on Troubleshoot. Next, click Advanced Options and click on Command Prompt, and then enter "chkdsk C: /f /x /r". Press the Enter key when finished.
CHKDSK commands
Now take a look at what parameters you can use using CHKDSK:
/c - for the NTFS file system
/f - check and fix errors on the volume
/i - pointer entries in the NTFS partition
/r - search for bad sectors of the hard disk
/p - fixes any errors on the volume (on the standard command line, / p is read-only)
Most common problems
The scanned volume must not be locked to use this utility. Otherwise, you will receive an error:
"The volume is in use by another process, do you want to schedule this volume to be checked at the next system reboot? (Yes / No)"
Click Yes to scan the next time your system boots.
You may receive the message "Errors were detected, CHKDSK cannot continue in read-only mode." In this case, make sure you run the command with the /r parameter.
If you want to run the scan on a different volume, update the command. To do this, specify the drive letter for which you want to start scanning, for example:
chkdsk R: /f
Protect your data with Partition Recovery!
Make sure your files are safe before following the steps above. CHKDSK is extremely dangerous for deleted data(in case if you will need to recover it), as it cuts it into small pieces in most cases. You can prevent this by creating a disk image using any DiskInternals product for Windows.
If your data is unexpectedly deleted or damaged, you can still recover it using DiskInternals Partition Recovery. You can access files by opening them in Reader Mode or recovering them in Recovery Mode. This application has a nice interface equipped with an automatic Recovery Wizard. It, in turn, allows both professionals and ordinary users to quickly and efficiently recover inaccessible data. You can get back or view all types of files with this smart software.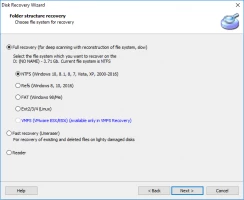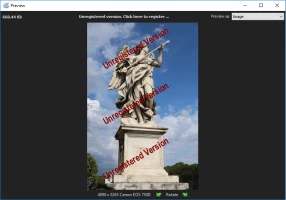 The program has a wide range of advanced features that you can find out about by downloading a free trial of DiskInternals Partition Recovery.
Good luck!