In this article you will find out:
possible actions to fix it
Are you ready? Let's read!
What is netwtw06.sys and why does this error occur?
Blue Screen of Death with netwtw06.sys error can occur in Windows 10 when trying to run an application or disconnect an external device from your computer. Usually, the netwtw06.sys error is accompanied by the following text:
PAGE_FAULT_IN_NONPAGED_AREA, SYSTEM_THREAD_EXCEPTION_NOT_HANDLED, and DRIVER_IRQL_NOT_LESS_OR_EQUAL.
You may well face this problem as a result of:
corrupted files, including system files,
incorrectly configured device drivers,
corrupted Windows registry.
If you keep reading this article, you will learn how to fix the netwtw06.sys blue screen.
1. Check your drivers
Your recent wireless driver update may have caused a problem, in which case you can try rolling back the driver. It's not difficult; try the following guide:
Press the Win + X keys simultaneously and, in Device Manager, double-click "Network adapters". Then right-click on the driver labeled as Wi-Fi adapter and select Properties. Next, you need the Driver tab and click Roll Back Driver. This will install the previously known stable version of the driver.
If you haven't updated your driver for a long time, you should do it now since it is the outdated driver that can also cause the netwtw06.sys error.
Open Device Manager as described above and double-click Network Adapters. Then right-click on the Wi-Fi driver, and select Update Driver. Better to click on Search automatically for updated driver software and then just wait while your computer downloads and installs the latest wireless driver.
In the first and second cases, you should reboot the system and see if the "netwtw06.sys failed" problem is resolved.
2. Use SFC
Corrupted system files are not at all safe for your computer - you may sooner or later get the netwtw06.sys blue screen error. Therefore, it is smart to run the built-in SFC tool to check and automatically fix all problems immediately:
To do this, type cmd in the search box on the Start menu and right-click Command Prompt. Next, select Run as administrator and click Yes to display User Account Control.
Now, enter sfc /scannow in the window and press Enter - wait for the procedure to complete without interrupting it.
This tool has proven itself on the positive side, so if the problem is in the system files, you can get rid of the blue screen of death.
3. ... or DISM
If running the SFC tool fails to fix the problem, you can try running another similar DISM tool. To do this, open a command prompt as administrator as above and type DISM.exe / Online / Cleanup-image / Restorehealth in the window and press Enter.
If the damage is found, the procedure may take longer, so don't worry about that. Then restart your computer to check if the "page fault in nonpaged area netwtw06.sys" error has disappeared.
4. Or try CHKDSK
There is another built-in tool called CHKDSK. It detects if there are bad sectors on the disk and then can fix them.
At the command prompt as administrator, type chkdsk G: / f / r / x and press Enter, where G is the letter of the OS drive.
When the CHKDSK tool has done its job, restart your computer to see if the netwtw06.sys issue is resolved.
5. Use System restoration
If you have previously created points system restore, you can perform a system restore to return your computer to a normal state. So, press the hotkeys Win + R and, in the "Run" window, enter rstrui; click OK to open System Restore.
In the pop-up window, select a system restore point from the list and click Next and Finish. After that, wait for the procedure to complete and restart the computer without errors.
6. Reinstall OS
Performing a clean installation of Windows 10 is the ultimate way to fix Blue Screen of Death. You will certainly lose all data stored on your computer, so you need to back up your important files to any suitable external hard drive before doing that.
How to secure your data?
All of the above options for correcting a system error are dangerous to vary degrees and ultimately can lead to complete damage and data deletion. In this regard, you should download and install the special data recovery application, DiskInternals Partition Recovery.
This application allows you to recover files of any type and size. Support for most of the available file systems is available here: FAT12, FAT16, FAT32, NTFS, VFAT, NTFS 4, 5, etc.
DiskInternals Partition Recovery works with each disk partition separately - few of these programs can boast of this feature. From the very beginning, you can activate the Recovery Wizard and continue your work under the clear guidance of an intuitive assistant.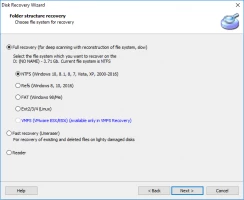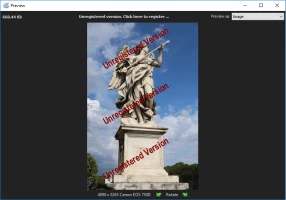 As a result, you can enable the file preview feature and preview the results for free. For the smartest customers, there is the option to create a disk image, and it's completely free.
As you can see, the functionality of this application from DiskInternals is off the charts, so download it soon and find out even more interesting details about the program.