In this article you will find out:
what is HKEY_LOCAL_MACHINE
Are you ready? Let's read!
HKEY_LOCAL_MACHINE (HKLM) is one of the most important registry hives that make up the overall Windows registry. HKLM contains the following data:
Most of the information about the configuration of the software you have installed
Information about the Windows operating system itself
Information about detected hardware
Information about device drivers
Information about the boot configuration of your computer
In certain situations, the question may arise: how do I open HKLM? Let's figure it out.
1. How to use it
File location
To find HKEY_LOCAL_MACHINE, you can use the Registry Editor tool included with all Windows versions.
Open the Registry Editor and on the left side find HKEY_LOCAL_MACHINE.
Note: Sometimes you may need to collapse all open registry keys to find the HKEY_LOCAL_MACHINE hive.
Next, double-click HKEY_LOCAL_MACHINE to expand the hive. You can also use the small arrow on the left for this.
Subkeys
In the HKEY_LOCAL_MACHINE hive, you can see the following registry keys:
HKEY_LOCAL_MACHINE \ BCD00000000
HKEY_LOCAL_MACHINE \ COMPONENTS
HKEY_LOCAL_MACHINE \ SAM
HKEY_LOCAL_MACHINE \ SECURITY
HKEY_LOCAL_MACHINE \ DRIVERS
HKEY_LOCAL_MACHINE \ HARDWARE
HKEY_LOCAL_MACHINE \ SOFTWARE
HKEY_LOCAL_MACHINE \ SYSTEM
Keep in mind that these keys may be slightly different depending on your Windows version and computer configuration. For example, you will not always find the HKEY_LOCAL_MACHINE \ COMPONENTS key in newer versions of the system.
The HARDWARE subkey may be needed to determine the current BIOS version and vendor. You can also get information about the processor and other hardware devices here. The SOFTWARE section is the most commonly used section of the HKLM. Here, each program writes data to the registry so that the next time the application is opened, its specific settings can be applied automatically. Thus you don't need to reconfigure the program every time you use it.
HKLM also has private subkeys, so they cannot be viewed like other subkeys in the HKLM registry hive. This applies to the following:
HKEY_LOCAL_MACHINE \ SAM
HKEY_LOCAL_MACHINE \ SECURITY
The SAM section contains information about the Security Accounts Manager (SAM) databases for domains. Each database has users, group aliases, guest and administrator accounts, cryptographic hashes of each user's password, and more.
The SECURITY subkey is for storing the security policy of the current user and is associated with the security database of the domain in which the user is logged on.
To open the contents of a SAM or SECURITY key, the Registry Editor must be opened using a system account that has sufficient rights.
Microsoft offers free utilities such as PsExec that can open the Registry Editor with appropriate permissions to view these hidden keys.
Additional information
HKEY_LOCAL_MACHINE acts as a shortcut to a number of other sources of data about your computer; that is, it doesn't actually exist anywhere on the computer. In this case, no one can create additional keys in HKEY_LOCAL_MACHINE; it is simply impossible.
Neither you nor any installed program can create additional keys in HKEY_LOCAL_MACHINE.
HKEY_LOCAL_MACHINE is often abbreviated as HKLM. However, this is not always correct, since some programs, even tools available directly from Microsoft, do not allow you to shorten the hive in the registry paths. As a result, you may receive an error message when using the term "HKLM".
Make sure your data is safe
If your data is unexpectedly deleted, you can still recover it for a while using DiskInternals Partition Recovery. Don't worry about data loss, as this program has a record of 15 years of successful data recovery. The program works on each of your hard drive partitions with many file systems: HFS, NTFS, FAT, ReFS, UFS, EXT2 / 3/ 4, ReiserFS, etc. You will get stunning results you wouldn't even dream of.
DiskInternals Partition Recovery can easily recover any type of data from a virus attack, reformatting, accidental or deliberate deletion, hard disk damage, operating system errors in various situations, etc. To use this software, you just need to download and install it: the built-in simple and convenient Recovery Wizard will do the rest for you. DiskInternals has developed a free promo version that you can use right now and get all the information you need about the program.
The instructions for using DiskInternals Partition Recovery are included below:
1. Download and install Partition Recovery and launch the Recovery Wizard. Select the partition on the hard drive that you want to recover, as well as the basic data search parameters.
2. The scanning process will start (fast or full); wait for it to complete without interrupting the process.
3. Free preview and recovery for each file can then be done.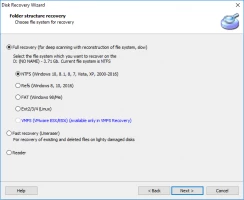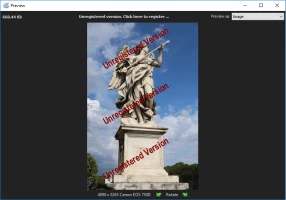 4. To export recovered files, you just need to buy a license, then follow the detailed instructions of the Export Wizard.
The whole recovery process will not take you much time and effort, since everything here happens automatically. Technical support is also available for licensed customers. This feature will be active for 12 months after purchase.
Good luck, you will definitely succeed!