Your PC may be affected by a virus or malware, which can cause it to run slowly. Also, it is possible that spyware got into your PC and that's the cause of its sluggish performance. Moreover, other things could be the reason why your Windows PC is not functioning as it used to. However, one of the best ways to get a Windows PC to function as new is to format/reformat it.
Formatting a Windows PC resets its settings and removes the third-party applications that are installed on the computer. However, depending on how you format a PC, you may lose everything that's saved on its drive, including your important files and data. But, there's also a way to format your PC without losing your files/documents. When we talk of formatting, there are basically two types of formatting: full formatting, and quick formatting. Which should you do?
In this article you will find out:
Are you ready? Let's read!
What is quick formatting?
Quick formatting is the commonest type of formatting that people run. When you run quick formatting to improve the performance of your Windows PC, it simply deletes access to the files saved in your connected drives. However, it won't delete the files: they'll still be saved in the drive, and you can view/access them when the formatting process is completed. Typically, you won't lose your personal files when you format your PC in this manner.
What is full formatting?
When you fully format your Windows PC, it becomes almost impossible to recover the files and data that were previously saved in your drive(s). Full formatting is not advisable except for situations when you need to wipe everything that's saved on a computer; for example, to sell it to someone else.
Using Disk Management to format a Windows 10, 11 PC
If you've decided to format your Windows PC to get it back to how it was when you bought it new, then you should follow the guide below to format/reformat the PC. This will remove most infectious viruses or malware that are hindering performance.
Steps:
Open the built-in Disk Management tool (right-click on the Start icon and select Disk Management);
On the disk management page, right-click on the volume you want to format and select "Format" from the context menu;
When the "Format" prompt appears, uncheck "Perform a quick format" if you want to erase everything. But if you want to retain your file, leave the option checked;
Click the "OK" button to start the formatting process.
Using DiskInternals Partition Recovery to restore files in Windows 10, 11 PC
If you couldn't find some of the partitions you created on your hard drive, they may have been mistakenly deleted or hidden due to a malware attack on your system.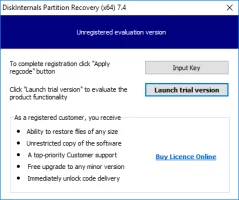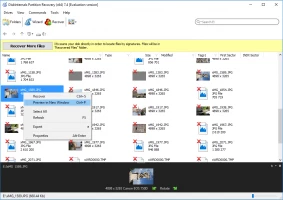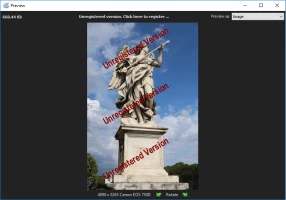 DiskInternals Partition Recovery can help you to get back the partitions. It is a professional partition recovery software tool with support for various handy features and tools. DiskInternals Partition Recovery supports three recovery modes, a built-in wizard, multiple file formats, various file systems, and much more.