In this article you will find out:
how to deal with this issue
Are you ready? Let's read!
When you have two or more computers in your office, you are probably using a local area network to transfer data. However, sometimes at exactly the wrong moment, when you want to share your files with other users, problems arise. For example, you might receive an error that says your folder cannot be shared on Windows 10.
You can try the following solutions to resolve the situation.
Try using the advanced sharing options
To do this, right-click the required folder and select Properties.
Next, go to the Sharing tab, then select Advanced Sharing and check the Share this folder option. Next, go to Permissions and select what type of users your folder will be shared with. You should select All and Full Control and click All.
If you are using a password to enter the system, click Add, then click on Advanced -> Find Now and finally select Authenticated Users. Save your changes, select Full Control, and save your changes again.
If the previous method did not help you access the folder, disable password-protected sharing
Press Windows + R to open Run and enter the following command: control.exe / name Microsoft.NetworkAndSharingCenter / page Advanced, press Enter.
Next, open the Network and Sharing Center section and select Change Advanced Sharing Settings. In the new window, click All Networks, then go to the Sharing with Password Protection section. Select the Turn Off Password Protected Sharing option and just click Save Changes. Restart your computer and check if the problem Folder Can't Be Shared Windows 10 still remains.
Reinstall OS
If none of the above procedures worked for you, and the folder still can't be shared, you can reinstall the operating system. This method involves using the system from scratch, so your problem will be 100% fixed.
However, keep in mind that after you reinstall the system, all your data will be erased. Therefore, do not forget to back up all the data you need.
If you have inaccessible files or need to recover data from a disk, you can install the application DiskInternals Partition Recovery
It is specially designed to recover both the entire disk and its individual partitions. The program works with many file systems: HFS, ReFS, NTFS, FAT, UFS, EXT2 / ¾, ReiserFS, etc. It works on each of your disk partitions and performs a thorough search for more than 99.8% of all contents. Partition Recovery can easily cope with recovering any type of data in any difficult case:
Accidental or deliberate deletion
Logical damage to the hard disk
Operating system errors in various stressful situations
To use this software, you only need to download from the official website and open it on your computer, and the built-in recovery wizard will do the rest for you. In addition, for the safety of clients, DiskInternals has developed a free trial that you can use right now and you will see your files inaccessible very soon.
Tutorial: How to recover damaged and deleted files from your hard drive using DiskInternals Partition Recovery.
1. Download and install DiskInternals Partition Recovery on your device (Windows computer or laptop).
2. The recovery wizard will start automatically (or open it yourself) and ask you to select the basic data search parameters.
3. The scanning process will begin (it can be a full or quick search); wait until the process of searching for your files and folders is complete.
4. Preview allows you to view all found files and folders for free as in Explorer by right-clicking the file and choosing Preview in New Window.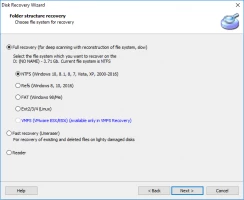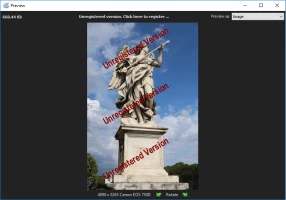 5. To save and export recovered files, you just need to buy a license, enter a license key, activate the Export Wizard.
After that, you will also have full access to technical support for a full year.