In this article you will find out:
how to deal with this issue
Are you ready? Let's read!
Windows 10 error 0x800704cf typically appears when you're using a local user account to sign in. It is also caused by conflicting TCP/IP settings for network devices. This error stops you from accessing your networked devices. To fix this error, you need to workaround TCP/IP, as well as update your PC driver. Well, below are the possible ways to fix the 0x800704cf error on Windows 10.
How To Workaround 0x800704cf Windows 10 Error
1. Update Your Network Adapter Settings
First things first, you need to update your network adapter settings, and this can be done following the steps below.
Press Windows Key + I to launch the Windows Settings page
Get into the Network and Internet section
Click on "Change Adapter Options" under Advanced network settings
Right-click on any of the network adapters and select "Properties"
Now, uncheck Client Manager Microsoft Networks and save the changes.
Go back to check if the error is gone or persists.
2. Check Your Network Drivers
Go to Windows Device Manager and update your drivers. Although to fix this error, it is advisable to uninstall your network drivers, and then reinstall them manually. To open Device Manager, click on "Start" and select the option there.
When you are on the Device Manager page, expand the Network Adapter option, right-click on all the drivers you see there, and uninstall all. After that, right-click on any other entry on the Device Manager page and select "Scan for hardware changes." Apply the detected changes and restart your PC, the drivers would be automatically reinstalled.
How To Keep Your Data Safe Always
It is important to save a copy of your files so that peradventure you get hit with a data loss situation, you can easily get back all your important files with one or two clicks. Interestingly, the DiskInternals Partition Recovery software provides you with a tool to create multiple backup copies of all your storage drives.
This software is, in essence, a data recovery solution for Windows OS computers, but it integrates a new data backup technology called "Disk Image." The disk image technology is more advanced and comprehensive than regular backups. A disk image is a cloned version of the backed-up disk, with everything intact, including the hard drive's configurations and every single file saved on the drive.
Steps:
Download the app and install it on your Windows PC
Launch the program and close the Wizard that'd launch automatically
Right-click on the storage drive that contains the files you want to backup
Now, click on "Create Image" from the context menu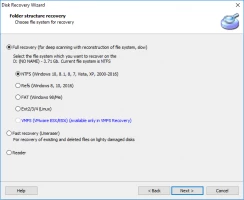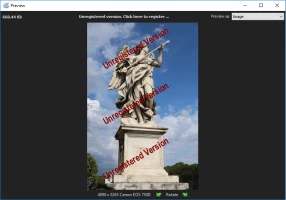 Note: It is possible to create multiple disk images for free using this software app.
What More?
DiskInternals Partition Recovery is primarily a data recovery app; thus, it can be used to retrieve lost and deleted files. Interestingly, this app features a built-in Wizard that guides all users through the data recovery process. It is fast and easy to use. In addition, this software can recover data from various types of storage disks. DiskInternals Partition Recovery is the favorite recovery tool of many IT professionals for over 15 years and counting.