In this article you will find out:
what is the error code: 80070103
efficient solutions for this issue
Are you ready? Let's read!
What is the error code: 80070103 and the reasons why it can happen.
With the next Windows update, you may receive the following message:
windows update failed 80070103. Thus, you cannot properly complete the update and start working on the computer.
In most cases, first, you need to pay attention to your drivers, more often the problem lies in them. These may be outdated drivers, incompatibility between driver and device, installation of an existing driver, etc. In this article, you will find your own solution to the problem and at the same time keep all the accumulated information on your hard drive safe.
Solution # 1. Run the Windows Update Troubleshooter.
This tool automatically and purposefully checks and finds errors that occur during system updates.
Press Windows Key + I together - you will be taken to the Settings menu. Here you need to open the Troubleshooting section. Next, under Windows Update, select Run the troubleshooter. Then you should follow the recommendations of the Wizard and then wait for the tool to display the scan results on the screen. After that, be sure to restart your computer and check for Windows error code 8007013.
Go to previous State point of your Windows 10 OS
Since the probable cause of the problem lies in one of the drivers, you need to find this unreliable driver.
To do this, go to the Windows Update section and select View installed updates history. Look here and find unsuccessful driver updates, these are the drivers that need to be updated and followed up so that the update is successful this time.
So press Windows and R at the same time and in the new window type devmgmt.msc and click OK. This will open the Device Manager. Then find this corrupted driver and right click it. Then select "Update Driver" and then select the option Search automatically for updated driver. The wizard prompts you to complete a few more steps, after which the updated driver will be automatically downloaded and installed.
You can also download updates for the driver from the official website of the device developer if you want.
Of course, for the drivers to work properly after the update, the system needs to be rebooted.
Solution # 3. Remove the Problematic Driver.
You can also uninstall this driver and upon next reboot it will be automatically installed.
To do this, just like the previous solution, you need to go to the Device Manager. Then just select the specific driver with the right mouse and click Uninstall. Now feel free to restart your computer.
If update error 80070103 doesn't do anything, and everything also appears, try another solution.
Solution # 4. Hide the Windows Update.
After a successful driver update, you can still try to hide Windows Update for a while. This can be done with privileged rights, but it should be understood that any system updates will not be available at the same time.
Under Computer Properties, select Advanced System Settings. Next, you need the "Hardware" tab, here click on "Device Installation Options" and check the "No" option. Next, click on Save Changes and restart your computer.
Solution # 5. Configure proxy server settings.
You need to first open Command Prompt (Windows + R, then in the Run window type cmd and press Enter).
Core team. to insert: netsh winhttp show proxy.
Next, if you see the Direct Access (no proxy server) message. This means that you are able to view your proxy settings. Now re-enter the command line and enter the command sfc / scannow and press Enter.
This will allow you to automatically check for possible errors and also automatically fix them.
Solution # 6. Rename SoftwareDistribution Folder.
To do this, go to the command line as administrator and insert the following commands in sequence:
net stop wuauserv, press Enter.
net stop cryptSvc, press Enter.
net stop bits, press Enter
net stop msiserver, press Enter.
Ren C: \\ Windows \\ System32 \\ catroot2 Catroot2.old, press Enter.
net start wuauserv net start cryptSvc, press Enter.
net start bits, press Enter.
net start msiserver, press Enter.
Now feel free to reboot the system.
Conclusion draft:
Before doing the steps above, make sure that your files are safe. You can save them using an image, DiskInternals freeware for Windows. You can install and use DiskInternals Uneraser, VMFS Recovery, Partition Recovery, RAID Recovery, NTFS Recovery, EFS Recovery, Linux Recovery, Linux Reader for this.
This is a free feature that can create a disk image on all versions of Windows, on all file systems and storage devices. You can also use the generated disk image to create a duplicate hard disk, especially if the disk is already old or has repeatedly caused problems.
If your data is unexpectedly deleted, you can still recover it using DiskInternals Partition Recovery. Peace of mind without worrying about data loss. The result is confirmed by 15 years of successful data recovery. This application has three modes of operation: full, fast recovery and reading files.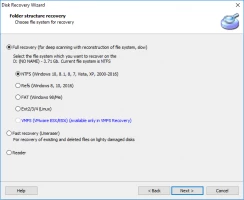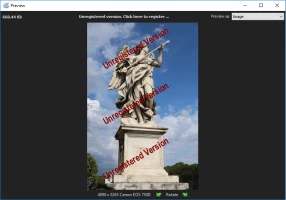 Also, the free preview gives customers even more confidence that the data can still be recovered in excellent quality. The purchase of a license facilitates the export of data to any source of information and gives priority to providing technical support throughout the year.
Don't miss this unique and tempting offer!
Good luck in your business!