If you are suddenly thinking of installing Windows 10, 11, it is best to use it in a dual boot configuration. You can then reboot to switch between your installed versions of Windows 7 and 10, 11.
If you have not previously installed Windows 10, 11 on your computer, you will have to upgrade first before you can perform a clean installation.
At this point, you no longer need to "upgrade": you can still get Windows 10, 11 for free by providing your Windows 7 key during a clean installation.
Here you will find out:
how to create dual boot
how DiskInternals Partition Recovery can help you
Are you ready? Let's read!
So, let's begin!
Here go a few methods of how to create dual boot on Windows.
Work with Windows partition to make it suitable
The first thing you need to do is free up enough hard drive space for Windows 10, 11.
The Disk Management utility will help you with this: Press Windows Key + R and enter diskmgmt.msc in the Run dialog box. Press Enter to run it.
Find and right-click the system partition (usually disk C) and select Reduce Volume. If your hard disk has multiple partitions, you can also resize multiple partitions or a specific partition (recommends that you Microsoft need at least 20 GB of hard disk space to install Windows 10, 11).
After reducing the volume of the partition, you can continue the installation process.
Prepare a new OS
Download the Windows 10, 11 ISO file, make a bootable USB flash drive, or burn it to DVD as you prefer. Subsequent reboot from the installation media should automatically boot into the Windows 10, 11 installer.
Install Windows 10, 11 alongside the previous OS
Follow the Windows 10, 11 installer installation process as usual: select your language and keyboard layout, and then click Install Now.
After accepting the license agreement, select the "Custom: Install Windows Only (Optional)" installation option, it allows you to install Windows 10, 11 along with your existing copy of Windows. Next, your existing Windows 7 system will be upgraded to Windows 10, 11 Technical Preview.
Where do you want to install Windows? Page select the "Unallocated space" option and click New to create a new partition in a space.
Select the "Size" of the partition by default, then it will take up all the available unallocated space. Then click Apply to create a new section using all of that space. Eventually, click Next to install Windows 10, 11 to this new partition, and wait for the system installation to complete.
Use 7, 8, and 10, 11 versions
When you boot your computer, you have a choice between loading Windows 10, 11 and Windows 7 or 8. If you click on the "Change defaults or select other options" link on this screen, you can select the Windows operating system, which you want to load by default.
You can also control how long the operating system selection is displayed before it automatically loads the default Windows version of your choice.
Windows 10, 11 and Windows 7 use the NTFS file system, so you won't have any problems accessing your files from any version of Windows.
What if you have lost your data?
If during the installation of dual boot Windows 10, 11 and Windows 7 you run into problems or your data has been lost, you still have a chance to save it, and the faster you do this, the more chances you have to recover absolutely all lost files.
Protect and recover your data with DiskInternals Partition Recovery, a professional tool for recovering any type of file. This software supports the recovery of images, photos, videos, music, documents, emails, etc.
There is no file size limit for each client, so the tool is great for recovering not only partitions but entire hard drives as well. In addition, there is a built-in recovery wizard - a great option for beginners.
You can also take advantage of a free trial version of DiskInternals Partition Recovery with the option to view the recovered data (100% free).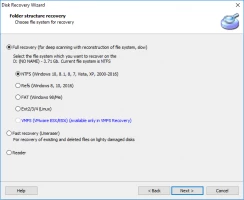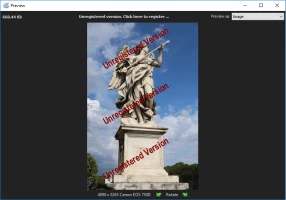 Only after making sure of the quality and reliability of the recovery, you will need to purchase a license for this product online.