In this article you will find out:
what does disk partition mean for Windows
how to implement partitioning
Are you ready? Let's read!
Disk Partition: What does it mean for Windows?
Before using a new hard disk, it must be initialized and partitioned. For the operating system itself and the file system, a disk partition is a separate unit that a user can manage and store personal data on. Usually, a separate partition is created to store system files, designated as "Local Disk" (C:).
This is convenient for computer and data security, because keeping important system information in one place makes it less likely you will accidentally delete or lose something. In addition, this section can be set to limited access, etc. In order to find out how many partitions there are on your computer, you can open Disk Management and see this information.
In addition, having several disk partitions will make it much easier for the user to manage computer data, as well as upload files, personal documents, or games to different disks with custom labels.
Use Windows 10 Disk Management to implement partitioning
You can open Disk Management in Windows 10 in a variety of ways:
Open Run, enter "Diskmgmt.msc", and click "OK".
Enter "disk management" in the search box and select "Create hard disk partitions".
Once you open Disk Management, right-click on the partition you want to expand and select "Extend Volume" (for example, partition E). Next, follow the instructions of the Wizard (select the range for expanding the partition, etc.), then just restart your computer and you will see that the partition already has more free space.
Alternatively, you can shrink one of the partitions and use the freed up space to create another partition:
1. Right-click on the hard disk partition and select "Shrink Volume".
2. Decide on the volume you want to reduce (the volume should be in MB). Then click the Compress button.
3. Now right-click the unallocated space, then click "New Simple Volume". Next, the Wizard for creating a new simple volume will help you complete the work you have started (you will need to assign a drive letter and format the partition to the NTFS file system by default).
This way, you can create as many sections as you like. You just need to be careful about your data during the reallocation of space, as it may get lost.
Protect your data with Partition Recovery
To avoid data loss, make sure your files are safe before performing the above steps. You can save them using a disk image, a feature provided free of charge by any DiskInternals application for Windows. After spending a little time downloading and installing your chosen DiskInternals application, you can quickly get a disk image with all the files and folders saved; it's just incredible! You will not find such an offer anywhere else!
If your data is unexpectedly deleted, you can still recover it using DiskInternals Partition Recovery. You will have peace of mind without any worries about data loss, as this application is backed by 15 years of successful data recovery. DiskInternals Partition Recovery works with Windows 7, 8, 10, etc., and also supports all popular file systems: FAT32, ReFS, UFS, HFS, NTFS, ReiserFS, Reiser4, XFS Ext2, Ext3, and Ext4. Download a fully functional free trial version right now and not only go through the entire recovery process, but also see the results of the work done. If you are new to data recovery, use the Recovery Wizard: there are 3 types, depending on your file system.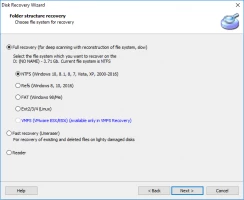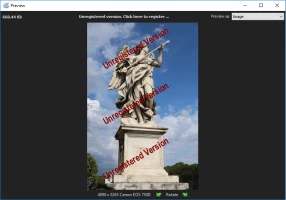 The whole data recovery process is automated as much as possible, and you can recover absolutely any type of files of any size. If you have any questions, you can easily contact DiskInternals support service and get highly qualified advice as soon as possible. This support is available for 12 months after purchasing the license.