In this article you will find out:
how to wipe out hard drive on Windows 10
how to wipe out hard drive on Windows 8.1
how to wipe out hard drive on Windows 7
Are you ready? Let's read!
If you are selling a computer or hard drive, you need to wipe the hard drive. Simply deleting data, reinstalling Windows will not be enough. After all, your deleted files can often be recovered using a suitable recovery utility.
In this case, you need to reset Windows 10, 8.1, and 7 to factory conditions using the built-in reset functions, which will be discussed here.
Let's start. Windows 10
Windows 10, as mentioned above, has a dedicated recovery tool where you can restart your computer and wipe data from the disk at the same time.
To do this, you need to open "Settings", go to "Update and Security" and click the "Recovery" option.
Now in the "Reset this computer" section click on the "Get started" button.
Next, you will be asked if you want to keep your files or delete everything, select the last option, and click "Next", then click "Reset".
As a result of your actions, the computer goes through the reset process and reinstalls Windows. Then, during the reboot, you can go through the Windows setup process. But, this is not necessary if you plan to sell or transfer your computer to someone else, you can simply turn it off at this stage.
Windows 8.1
In order to permanently erase the hard drive in Windows 8.1 you need to go to the "Settings" section and select "Change PC settings".
Next, click "Update and Recovery" and go to the subsection "Recovery".
Under the "Remove everything and reinstall Windows" section, click Get Started, and then click Next. Select the option to erase the disk completely, then click the Reset button.
After a complete system reset, a reboot will occur, during which you can set up your computer; if you want to throw your computer away, just turn it off.
Windows 7
Resetting Windows 7 happens a little differently than in Windows 10 or 8.1. To return your Windows 7 hard drive to factory settings, you need:
Windows 7 installation disk.
Click the Start button and at once open the Control Panel. Next, select Recovery and on the next screen, click the Advanced recovery methods link.
Note: If your computer does not have a recovery partition, you will receive an error message here. Then you will need an installation disk to proceed with resetting Windows 7.
On the next screen, you will see various options for reinstalling and resetting the system.
Select the appropriate option, then you will be prompted to create a backup copy of the data.
Select Skip, then click Restart.
There we'll be able to reinstall and configure Windows 7, thus destroying the previous installation.
Protect your data!
It is recommended that you recover your data or create a disk image before resetting Windows, as this will definitely result in the loss of precious files. If you don't want this to happen, you can use DiskInternals Partition Recovery and restore the entire operation you need.
The program has a high potential and provides a maximally deep scan of each partition of the disk so as not to miss a single lost file. It is also possible to convert any selected file system (FAT, ReFS, UFS; HFS, NTFS, ReiserFS, APFS (reader mode), RomFS (reader mode); Reiser4, XFS, Ext2, Ext3, and Ext4.)
For a detailed analysis of the contents of partitions disk. Forget about the limitations of recovery: you can recover up to 1 PB of data of any format. Also, after any scan, you can see each file found in reading mode for free, and then you can buy a license directly here on the company's website with subsequent storage of the data in the right place at any convenient time.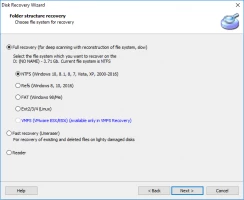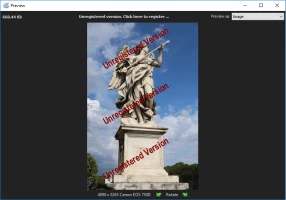 DiskInternals Partition Recovery also offers a free option to create a disk image; you can save your system configuration (along with all data) on another device and, if you wish, apply it on your new computer. After that, you can reset Windows to factory settings with a clear conscience.