In this article you will find out:
Are you ready? Let's read!
About the igfxtray error
The Igfxtray module is one of the Intel Common User Interface components and is part of the Graphics Media Accelerator driver. In order to get quick access to the Intel Graphics configuration, you can use the Intel icon on the taskbar.
However, there are situations whereby an unexpected error message appears when you are trying to access Igfxtray: igfxtray.exe igfxtray module stopped working. In this case, the first thing you should do is work with the Intel Graphics drivers. They should be updated if the drivers are out of date; uninstall or reinstall if the drivers are damaged or incorrectly installed.
How to interact with it?
Many users have a question whether it is worth running Igfxtray.exe at system startup. In general, running Igfxtray.exe allows you to quickly access the Intel Graphics configuration utility. Therefore, if there is no need to frequently change the settings, there is no point in running Igfxtray at startup.
Plus, under certain circumstances, you can disable this feature altogether. For example, when your system is overloaded with information or often freezes, disabling the igfxtray.exe igfxtray module will not affect the workflow in any way, as this non-essential software acts as a shortcut to the Intel Graphics configuration software.
Therefore, if you want to disable this software, do the following:
Press Ctrl + Shift + Esc. In the Task Manager, go to the Startup tab; then find Igfxtray and right-click it. Now, select Disable and restart your computer.
After that, the Igfxtray file will no longer run with your computer.
Also, some users are concerned about the security of the igfxtray.exe file. Seeing this icon on the taskbar, many people believe that this is a malicious application and rush to get rid of it. You should be assured that this file is absolutely legal and safe. This application is based on Intel and is used to quickly launch the Intel Graphics Utility.
If you suddenly lost or deleted some files that you later needed, you can still recover and protect them using special software
You will have much more guarantees for a positive result with the professional application - DiskInternals Partition Recovery
It is developed by professionals and can recover up to 99.7% of lost files (pictures, documents, audio files, video files, etc.). The program works with many file systems: HFS, NTFS, FAT, ReFS, UFS, EXT2/3/4, ReiserFS, etc. Partition Recovery also works on each of the hard disk partitions, which gives amazing results that you could not even dream of.
DiskInternals Partition Recovery can easily cope with recovering any type of data in the event of a virus attack, accidental or deliberate deletion, hard disk damage, operating system errors in various situations, etc. To use this software, you only need to download and install DiskInternals Partition Recovery on your computer. The built-in simple and convenient Recovery Wizard will do the rest for you in a short time.
DiskInternals recommends using the free adware version with preview first, which you can use right now. Then, you can save the results obtained at any time by purchasing a license agreement.
Instructions for DiskInternals Partition Recovery are, of course, included in this article:
Download and install DiskInternals Partition Recovery and automatically launch the Recovery Wizard. You need to select the drive you want to recover and the format of the search files.
The scanning process will begin (there are three modes to choose from: fast or full, reader mode); wait for it to complete.
Free preview and automatic repair follow.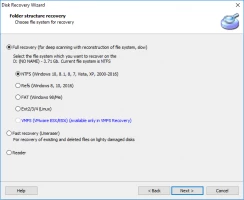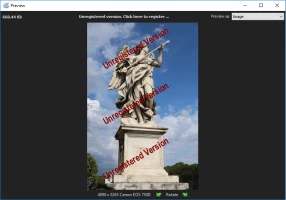 To export the recovered files, you just need to buy a DiskInternals Partition Recovery license and follow the detailed instructions of the export wizard to successfully move the data.
The whole process of recovering hopelessly lost files will not take you much time and effort; good luck! You will definitely succeed!