Here you will find out:
what is Microsoft compatibility telemetry
how to disable this service
how DiskInternals software can help you
Are you ready? Let's read!
About Microsoft compatibility telemetry
Microsoft compatibility telemetry is a very useful thing that lets you research applications on your computer in order to check their compatibility with a given device. The result of this fruitful work will improve how various programs with computer work together. In other words, Microsoft monitors all possible interruptions that may occur between the computer and the application and subsequently corrects them, all the best for users.
But, there is a downside here: Microsoft compatibility telemetry uses many resources in its work and leads to high CPU and high disk usage, so your computer may begin to slow and even freeze. These events can bother you and interfere with normal computer work.
Therefore, you may ask: is it possible to completely disable Microsoft compatibility telemetry?
In this article, you will find a lot of interesting things about this.
What data is collected and what is not by Microsoft compatibility telemetry
There is a specific list of data that must be sent by Microsoft compatibility telemetry.
If you did not know anything about it before, you can familiarize yourself with this list:
Any multimedia is also periodically checked
Any printed information is also important for Microsoft compatibility telemetry (every half hour)
Entire conversations in Cortana are also sent
It should be kept in mind that as soon as MS requests this information, the Microsoft compatibility telemetry service will immediately poison it. But, until this time, it is stored on a computer and takes up a lot of space and resources.
Don't worry, your location is not important for Microsoft; it's just like the wallpaper or the search log.
Solution 1. Turn off Microsoft compatibility telemetry with Task Scheduler
Not everyone may like the work of this service and especially, the point that it can lead to high disk usage.
And here is the algorithm to shut down telemetry with Task Scheduler:
In the search bar of the Start menu, enter: "Task Scheduler" and hit Enter.
Follow the path: Task Scheduler Library\Microsoft\Windows\Application Experience.
In the last folder, locate and right-click the Microsoft Compatibility Appraiser tab. You will see a list from which you need to select Disable -> Ok.
Solution 2. Use local group policy editor
To use this alternative method, you need to press Win + R and enter "gpedit.msc". Then press Enter.
Next, click on the following: "Computer Configuration" > "Administrative Templates". Click on "Windows Components", then on "Data Acquisition and Assembly Preview" > "Allow Telemetry" > "Disabled". At the bottom of the dialog box, click OK.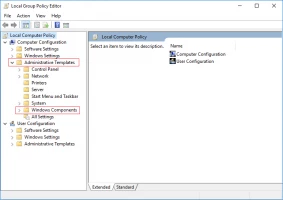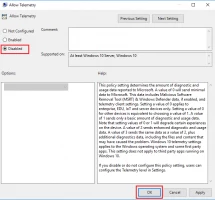 That's all!
When do you need DiskInternals Partition Recovery
If you have high CPU usage, or 100% disk usage, this can lead to file system crash.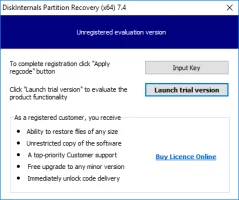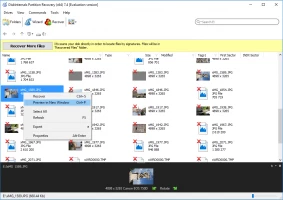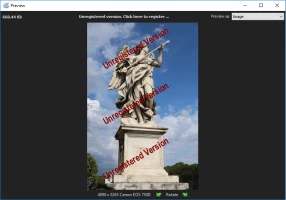 In the event of a file system failure, you can recover files using Partition Recovery. Files can be of any type and size; this is not important for this software. As for damage to the file system, the application is configured in such a way as to convert it to further remove all possible information. In addition, all sections of the disk are accessible, without exception, so up to 99% of your information will be found and restored.
Looking ahead, be sure to try out a feature like Preview. You will be convinced that any data will be found by the program in the form and quality it was in before the loss. In addition, this function is free to use.
Therefore, download this program and save time and information.