Issue: Windows 10 file sharing not working
In this article you will find out:
8 ways to deal with this problem
Are you ready? Let's read!
Why such a case arises
Windows 10 introduces a rather useful tool - Windows 10 File Sharing, which is designed to make it easier for users to share files. This can be done, for example, on the same local network, and users can even view these files on their mobile phones.
This handy feature often becomes unavailable after update 1809/1803.
To re-use the Windows 10 File Sharing utility, you just have to read this article - you will definitely find a solution to your problem here
1. Use service properly
If this service is misconfigured, you will not be able to exchange files. To avoid this, do the following:
1. Open "Control Panel" and select "Sharing Center". Next, you need to click on "Advanced Sharing Setting".
2. Here, refer to the Private (current profile) section and check the boxes next to Enable Network Discovery and Enable File and Printer Sharing. Then save all changes and click OK.
Now, enable file and printer sharing in Windows Firewall settings:
In the Control Panel, select Windows Firewall and click on Allow a program through Windows Firewall.
Now, activate the function "File and Printer Sharing" and click "OK".
This way, you are sure that you are using the service correctly.
2. Disable password protection
Shareable file access may fail if it is password protected. In this case, other users either need to know your username and password or have an account on your computer.
In the "Control Panel", select "Sharing Center". Next, click on "Change Advanced Sharing Settings" and go to the "All networks" section. Here, check the box next to "Disable Password Protected Sharing" and click "Save Changes" to no longer use your password.
3. Add a Windows Credential
You can solve your problem by adding additional credentials. To do this, you need to know the network address, username, and password of the remote server.
Next, open "Control Panel" and then "Credential Manager". Here, select Windows Credentials and open the "Add Windows Credentials" window. Next, enter all the necessary information to create an account and click OK. Now, you can use the newly created account to share files.
4. Turn off IPv6
- Also, open "Control Panel" and left-click "Network and Sharing Center".
- Next, click "Change Adapter Settings" and select the active network adapter in the Internet connection window.
- Then select "Properties" and find the entry "Internet Protocol Version 6" in the list - uncheck the box and click "OK".
Now, check if Windows 10 file sharing is not working or is already working.
5. Turn on SMB 1.0 / CIFS
Windows 10 update might have automatically enabled the SMB feature; check that.
Open Control Panel and click Programs and Features.
Here, select "Turn Windows Features On or Off" in the left pane and find the "Support for SMB 1.0 / CIFS File Sharing" option. If it is disabled, enable it and then click OK.
6. Configure connections
Windows typically uses 128-bit encryption to secure file-sharing connections; however, some devices do not support this encryption and must use 40- or 56-bit encryption. Here's how to fix it:
Open "Control Panel" and click "Network and Sharing Center". Next, select "Change Advanced Sharing Settings" and under "All Networks", find "File Sharing Connections."
Here, select 40- or 56-bit encryption and click OK. Of course, rebooting after these steps is important and definitely recommended.
7. Turn off the antivirus
Yes, you are not mistaken; try to disable the antivirus application for a while and check if your problem persists.
8. Update Windows
The latest system updates are likely to fix this ridiculous situation. Go to Computer Settings and go to the "Update and Security" section. Then click the "Check for Updates" button and, if there are any, install them immediately.
In order to maximize the protection of all your files, you need to find good software - DiskInternals Partition Recovery software is an excellent solution
This tool works with all versions: Windows 7/8 / 8/10, etc. It supports the following file systems: UFS, HFS, NTFS, XFS, Ext2 / 3/4, ReiserFS, FAT12, ReFS, Reiser4. Here, you can also easily use the Recovery Wizard (by the way, there are three options to choose from) - this is very convenient if you are using the application for the first time. The application can do a lot:
provide you with access to read files,
provide full or superficial recovery of a disk or partition,
provide disk imaging services. You can dwell on this in more detail since it is completely free. The disk image will allow you to restore the system with all its files if an unexpected situation occurs and your hard drive gets damaged.
Instructions for using DiskInternals Partition Recovery:
Step 1: Connect your USB stick to the computer via a card reader, if necessary.
Step 2: Install and run DiskInternals Partition Recovery on your computer.
The program will automatically detect all disks on your computer, and then you can select the required disk to scan.
Step 3: The Recovery Wizard will launch itself and ask you to select the type of files you want to recover. You can skip this step and search for files by type after scanning.
Step 4: Scan and select the option you want.
Step 5: Preview and Restore.
Preview the deleted files by right-clicking on them and choosing "Preview in New Window". After that, be sure that the data will be restored correctly.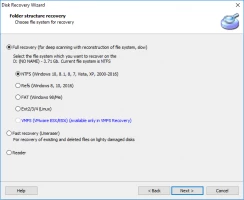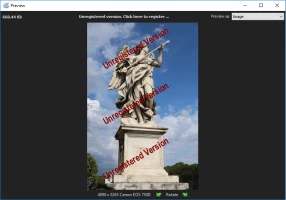 Step 6: Exporting files.
To do this, you need to buy a license for this product. You will receive a license key and then activate the Export Wizard to save recovered data in a new location (to avoid data overwriting).
Related articles
Please rate this article.