Fatal device hardware error on Windows 10 may be on HDD and on SSD. In this article, you will find out:
causes of the 0x800701E3 error
7 methods to fix it
how Partition Recovery can help you
Are you ready? Let's read!
Reasons for a 0x800701E3 error
The error message "The request failed due to a fatal device hardware error" appears when the user tries to copy or send files from the laptop to an external hard drive. And here are the main reasons it happens:
Cable problems. It may be damaged or poorly connected. As a result, data cannot be transferred.
Hardware issues on an external hard drive.
Other problems with an external hard drive. Most often, these bad sectors cause a "the request failed due to a fatal device hardware error" message.
To get rid of an 0x800701E3 error, use one of the following methods.
Method 1. Check or change USB connection with the external drive
Quite often, the problem is a damaged port or a cable. Therefore, try another port for transferring data between your computer and an external hard drive or, if this does not help, another USB cable. This method is particularly good if your external hard drive is in the detected / not detected position when you connect it to the computer.
Method 2. Update USB external disk drivers
To fix "the request failed due to a fatal device hardware error", you can update the driver. Outdated drivers lead to interruptions in the operation of external hard drive. To do this, follow these steps:
Simultaneously press the key combination Win + X, then select Device Manager -> Disk Drivers. Now select the desired external drive and right-click on it. From the list, select Update Driver Software. Wait until the process is complete and check if the "the request failed due to a fatal device hardware error" is gone.
Method 3. Resave your files first!
All methods of solving this problem on an external hard drive can harm your data, so it's best to restore them somewhere; for example, on another healthy external drive, on a computer, etc.
If you cannot access your data or if your files are already lost, recover them as soon as possible. This is easy to do with the best recovery software, DiskInternals Partition Recovery. You can work in several modes, depending on your needs.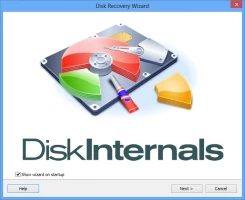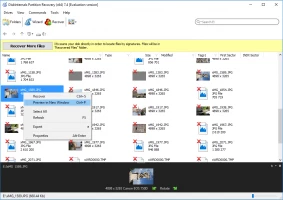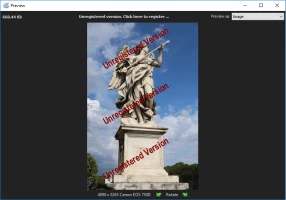 For example, if you need to view or open files, use the read mode. If you need to restore inaccessible files, the full recovery mode will be best for this. This software supports the recovery of files of any type. You can also download and use the free trial version of DiskInternals Partition Recovery; you only need to purchase a license if you want to save the recovered data.
Method 4. Use WMIC to check for hard drive errors
The Windows Management Instrumentation Command (WMIC) checks your C drive. Does it matter? Yes, because the roots of the 0x800701E3 error can be deeper than just external problems with hard drives.
In the Command Prompt window, type the following command: "wmic diskdrive get status" and press Enter. The outcome of the test may be as follows:
the message "OK" indicates that the hard disk is working properly.
the messages "Unknown", "Attention", etc., indicate that there are problems with the hard disk drive that require urgent solutions, since the data may be lost.
But do not worry if you have previously used the DiskInternals Partition Recovery software and saved all your files.
Method 5. Safely use CHKSDK utility
You can also use the CHKSDK utility to fix "the request failed due to a fatal device hardware error". It perfectly checks and corrects the disk, but cuts all the data into small pieces.
Therefore, restore your data with DiskInternals Partition Recovery before using this method.
Method 6. Initialization as solution to "the request failed due to a fatal device hardware error"
Initialization of the disk will simultaneously check it, correct it, and also delete all the data on it. A backup must be made beforehand (see method 3).
Instruction:
Right-click Start and select Command Prompt (run as administrator). Now type "diskmgmt.msc", then hit Enter. Select an external hard drive and right-click on it. Select "Initialize Disk".
Now select the MBR (master boot record) partition style or partition table GUID (GPT) to initialize the disk. Pay attention: select GPT if you use Windows 10; and MBR if you use another Windows version.
After that, restart the computer and check if "the request failed due to a fatal device hardware error" has disappeared.
Method 7. Formatting solution for 0x800701E3 error
This method is also harmful for external hard drive data.
If none of the previous methods helped, all you have to do is format the external hard disk.
To do this, simultaneously press the key combination Windows + E. Select the external hard drive and click on it with the right mouse button. From the list, select Format. It is better to select Full formatting, although it will take more time, but the disk will be fully functional and the fatal device hardware error on Windows 10 will disappear without a trace. Be sure to restart the computer for correct operation of the external hard disk.