In this article you will find out:
how to deal with this issue
Are you ready? Let's read!
1. Examine network connection
Discord will not be able to update or you will experience Discord's update cycle if your internet connection is interrupted. Therefore, check your internet connection first. To do this, you can simply open your web browser and visit any page. If it loads, then go to another solution to the problem. If the page does not load, you will have to find and fix the problem with your internet connection.
2. Is the Discord server online?
You can check the status of the Discord server. To do this, visit the dedicated website that specifically shows the Discord status - https://discordstatus.com/. If the Discord server is inactive, you just have to wait for the problem to be resolved by the admins.
3. Use admin rights
If you don't have enough rights, you can get Discord update failed loop. Therefore, be sure to run Discord as administrator and try the full update again. To run the program with privileged rights, right-click on the Discord shortcut on your desktop and then select Run as administrator.
4. Turn off proxies
You can turn off the proxy and then reopen Discord to check if it can install updates successfully. So, press Win + R, in the Run window type cpl and press Enter. This will open Internet Properties. Next, go to the Connections tab and click the LAN settings button. Deactivate the Use a proxy server for your local network option unchecked and save all changes.
5. Check if disabling of protection helps
Windows Firewall may be preventing Discord from updating. To check this, you should temporarily disable Windows Firewall:
Press Win + R and open the Run window.
Type cpl and press Enter. You will be taken to the Windows Defender Firewall Settings window, where click on the option Turn Windows Defender Firewall on or off. In the new window, check the Disable Windows Defender Firewall for private and public network settings. Next, you just need to save your changes and start updating Discord again.
6. Work with the update file
If the Discord update file is corrupted, it will most likely cause an update issue. To correct this situation, you should rename the update file. Then, during the update, Discord will download a new copy to resolve the issue.
First, force close the Discord update process.
Open the Run window as shown in the previous method. Then type% localappdata% and press Enter to open the local AppData folder.
Next, go to your Discord folder, find the .exe file and rename it to UpdateX.exe. Close this dialog and try updating the application again. We hope that the problem "discord not updating" will not bother you anymore.
7. Reinstall the app
You're out of luck if all of the above methods don't work. But don't worry, you can always reinstall the Discord app on your computer. In the end, you will still get the latest version of Discord on your device.
You can uninstall Discord using a third-party tool or using the built-in Programs and Features utility. After that, visit the official Discord website and download the installation file. Then follow the instructions to properly install the latest version of Discord on your computer.
Make sure your data is safe!
No matter the reason why your files (documents, videos, or images) are lost or damaged, you need powerful and effective software to recover them. You can lose data at any time due to mechanical damage to external or internal data storage, due to power outages, damage by malware, etc. You should definitely keep this in mind in order to try to prevent data loss in the future.
However, you should be glad that for modern recovery programs the cause of data loss is not important. Such programs include DiskInternals Partition Recovery - one of the most advanced programs on the market.
First of all, you need to know that after deleting the data, it remains on the disk for some time - before overwriting data. Then your valuable data will be permanently deleted. Therefore, you should apply DiskInternals Partition Recovery as soon as possible for high-quality and fast data recovery.
Download and run the program directly from the official website. This will automatically launch the Recovery Wizard - your trusted instructor and guide through all stages of recovery. Thanks to the recovery wizard, each step will be described, and you do not need any additional instructions or additional knowledge.
DiskInternals Partition Recovery has three built-in wizards depending on your file system - Partition Recovery Wizard, NTFS Recovery Wizard, and FAT Recovery Wizard. The main advantages of DiskInternals Partition Recovery are fast / deep scan (optional), recovery of partitions with different file systems, the ability to recover a damaged file system (individually).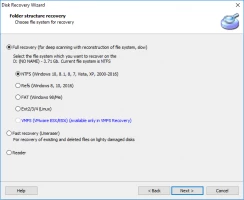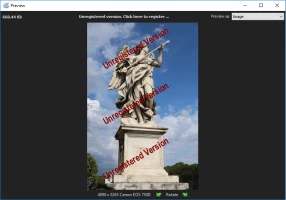 After completing the scanning process of the selected partition or disk, even when using the demo version, you have the opportunity to view the recovered data for free. Finally, after purchasing a license, you receive a license key. Next, select a location on a third-party media and save your data in minutes.