You need to run a Windows memory diagnostic if your computer is unstable. This built-in system tool will help you identify possible problems with your computer's RAM. Typically, the tool writes data to each sector of the computer's RAM and then reads them in turn. If the instrument reads the wrong value, your RAM is most likely defective and requires treatment.
Here you will find out:
how to run Windows memory diagnostic
how DiskInternals Partition Recovery can help you
Are you ready? Let's read!
Use the system features
So, to use the services of the Windows Memory Diagnostic Tool Press Win + R keys simultaneously and enter the Run window «mdsched.exe». Next, you need to press Enter or OK and thus run a computer memory check.
When the message "Restart now and check for problems (recommended)" appears, do it first, saving all unfinished work.
When your computer starts to restart, the Windows Memory Diagnostic Tool screen appears.
You don't have to do anything, just wait and let it run the test. This may take a few minutes, and during this process, you will see a progress bar, so you can follow the progress of the check. As a result, you will receive a "Status" message, which will say whether any problems were found or not.
As a result, your computer will automatically reboot, and after logging in, the test results will appear.
If it does not, the test results can be viewed as follows:
Right-click the start button and select Event Viewer, then go to Windows Logs. In the System section, you will see a list of many events; click "Find" in the right pane and enter "Memory Diagnostic" in the search field. Then click "Find Next", and you will see the result displayed at the bottom of the window.
Thus, you will be aware of the state of your RAM.
If your RAM has any problems, take care of your data
Back up your data as quickly as possible or, if data is already lost, restore it using DiskInternals Partition Recovery.
Be aware that DiskInternals Partition Recovery is one of the best professional tools for both general users and professionals. With it, you can recover any data from a disk or partition, as well as various types of media, such as hard drive, flash drive, the SSD, external hard drive, IDE disk, SATA disk, etc.
The Partition Recovery Wizard helps you recover deleted or lost partitions instantly and automatically.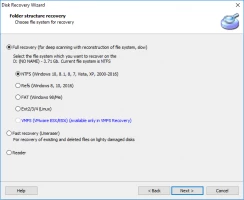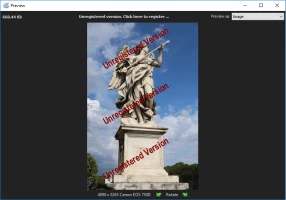 DiskInternals Partition Recovery has three scan modes:
Reader mode, like in Explorer.