Here you will find out:
what the kernel power 41 error is
how DiskInternals Partition Recovery can help you
Are you ready? Let's read!
About the kernel power 41 error
The most common cause of kernel power event 41 (error code 0x8000400000000002) is sudden shutdown or rebooting of a Windows computer system. When a Windows PC did not properly shut down due to poor failure or any other reason, this error is liable to occur.
How to fix kernel power 41 error
Here are few methods that can be helpful and any of them can be your solution.
Method 1: Update the drivers
Outdated drivers can cause several Windows errors to appear on your PC. The simple act of updating your PC drivers can actually solve quite a lot of error messages you get on Windows computers, particularly, for the kernel power event 41 error, you'd need to update all outdated drivers.
Select "Device Manager" from the context menu.
Now, right-click on each driver you want to update and click on "Update driver".
Choose the "Search automatically for updated driver software".
It is better to allow Windows to search for the drivers' update files automatically. That way, your drivers would be updated to the version that's compatible with your Windows version.
Method 2: Change the Power Options
Power settings can affect and prevent certain changes from occurring on your computer; hence, by changing the current power settings or power plan used by your PC, you could possibly fix the 0x8000400000000002 error. To change power settings, you need to visit the Windows control panel. Follow the guide below:
Press Windows key + R and enter "Control" into the Run prompt.
Get into "Power Option" (ensure you're viewing Control Panel in "Small Icons" view.
Click the "Change plan settings".
Again, click on the "Change advanced power settings" link.
Expand the Hard disk option, also expand the "turn off hard disk after" and set the value to "0".
Also, find the "Sleep" option and set the values to "0".
Method 3: Disable Fast Startup
Another possible cause of this error is the "Fast Startup" option in the "Power Settings" in the Control Panel. Hence, by adjusting the "Fast Startup" options, you can fix the "kernel power 41 63" error.
Go to the "Power Options" in the control panel.
Click on "Choose what the power button does" and further click on "Change settings that are currently unavailable".
Uncheck "Turn on fast startup (recommended)".
This setting may cause your PC to boot slowly.
Do you need to recover your data or lost partitions?
Did you notice that some files on your PC are missing? Were they important files? DiskInternals Partition Recovery is an advanced data recovery software program for Windows PC users. It features a clean interface that allows you to quickly access all the drives connected to your PC (both internal and external).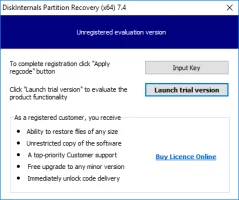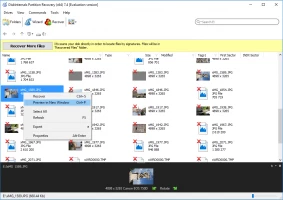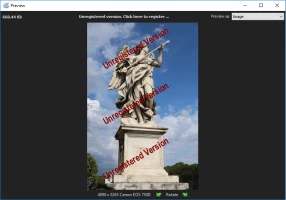 DiskInternals Partition Recovery features a similar interface to Windows File Explorer. Moreover, it comes with a built-in recovery wizard that guides you through the recovery process. Also, it supports all Windows file systems, as well as recovers various file formats, allowing you to preview most of the files before the actual recovery.