In this article you will find out:
Are you ready? Let's read!
All hard drives have a lifespan, and sooner or later will have to be replaced. Often, when something is wrong with your drive, it will start giving you signals. They can be clicking or squealing sounds, slow computer operation, lost files, corrupted files, failures during downloads, very low data transfer rates, etc. Of course, if you've been using your hard drive for several years now, this may be the norm. After all, a hard drive has moving parts that can fail over time, or the drive's magnetic sectors can fail.
As far as SSDs go, they have no moving parts, but the more write and read operations you have, the worse the cells become. This means they too will eventually fail, though the SSD is more resilient.
Thus, even if your drive is not exposed to excessive heat or physical damage, it will still fail over time. Therefore, you should regularly monitor the health of your hard drive so that you can prepare for its failure before it happens.
That is, you need to regularly check the status of the hard drive for errors and bad sectors. There is a tool for self-monitoring, analysis and reporting on the hard drive, which is called SMART. It monitors the status of the disk and sends signals in case of failure.
SMART Status: examine your drive thoroughly
SMART will automatically notify you of data loss; the drive can be replaced as long as it remains functional.
1. A hard drive health check in Windows can be done as follows:
Right-click the Start menu, select Run from the provided list, type "cmd" and press Enter (you can also type "cmd" in the search bar to open the Run window).
Copy and paste:
wmic diskdrive get model, status
After clicking OK, you will get a report showing one of two results:
- "Pred Fail" - this says your disk is damaged
- "OK" - the disk is ok
2. Hard drive diagnostic on macOS:
Open Disk Utility from / Applications / Utilities /, then click the disk and look at "SMART Status" in the lower left-hand corner. You will see one of two options:
- Checked
- Not Working
If you see that your hard drive is on its last breath and SMART technology has confirmed this, it's time to take measures to save your data. Perhaps some of the data is no longer available, but if you hurry, you can recover it! To do this, you need a professional specialized application: DiskInternals Partition Recovery!
How to prevent data deletion?
So, as mentioned above, first of all, you should take care of the contents of the hard disk. DiskInternals Partition Recovery is suitable for this purpose, as it recovers all types of files of any size, and also deeply scans all partitions, even on an inaccessible disk. The application works in all versions of Windows and supports all available file systems, so you will not find a better or more practical option.
The Recovery Wizard allows even beginners to figure it out without any help; this assistant is available not only in a fully functional licensed version but also in a free trial. View the data found during the scan for free in any version of the application; then all actions can be summarized by exporting the recovered data to a hard disk, flash drive, memory card, etc.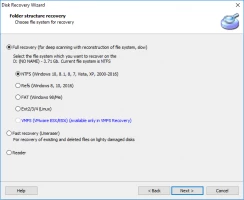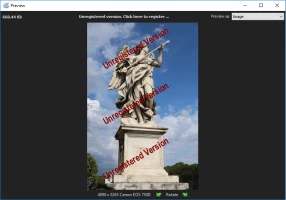 Export requires a license and a unique key, which can be purchased on our website for a small fee. In addition, you will have access to technical support and the right to receive highly qualified assistance in complex issues within 12 months from the date of purchase of the license agreement.