Here you will find out:
about Vulkan Runtime Libraries
when DiskInternals can help you
Are you ready? Let's read!
About Vulkan Runtime Libraries
Windows 10 users often wonder where the Vulkan runtime libraries come from on their computers because they did not take any steps to install them. At the same time, the question arises whether this is a virus and why this program is needed in general. That is why it is worth knowing a little more about Vulcan Runtime Libraries on your computers. In general, you can accidentally see this program in the "Programs and Features" section, because when Vulkan is installed on your computer, there is no pop-up window to tell you about it.
But take it easy, this program is harmless and not a virus at all (to be completely sure, you can, of course, run your antivirus solution). In contrast, a runtime library is a collection of additional useful resources and functions that are commonly used by all kinds of programs.
This program, according to users' observations, is installed when Microsoft Visual C + is installed or when Nvidia drivers are updated. You may come across it as Vulcan Run Time Libraries 1.0.3.0 and is published by LunarG, Inc. Vulkan is one of the new OpenGL and DirectX-like graphics standards used in a wide variety of devices, from PCs and consoles to mobile phones. This program helps reduce CPU utilization by best distributing work across multiple CPU cores.
As stated above, the Vulkan runtime libraries are almost always installed with the graphics card driver and if you uninstall Vulkan it will be very difficult to reinstall it again.
However, at the same time, some users reported that uninstalling this program causes Windows Defender to stop displaying information about malware attacks. This primarily concerns the win32 / subtab virus!
Note! If you often play Dota 2, Ashes of Singularity, Doom, Rust, Need for Speed, Warhammer 40,000: Dawn of War III, Ark Survival Evolved and others and your computer is infected with win32 / subtab virus! Do not delete Vulcan Runtime Libraries, because you will just need to leave the program on your computer. After all, its removal will cause various problems with graphics, especially when playing the above games.
Should you remove it?
If you nevertheless come to the conclusion that in your case it is better to uninstall the Vulkan runtime libraries, follow these steps:
Click start and go to the Control Panel. Next, select the Uninstall a program section and scroll down to Vulkan Runtime Libraries to select it. Now click Uninstall and follow the onscreen instructions to uninstall the app correctly. Remember to restart your computer afterward.
You can also do this using the command line:
Press Windows Key + R and in the Run, window enter appwiz.cpl and click OK.
Find Vulkan Runtime Libraries in the list and right-click it. Now select Uninstall /Change and step by step follow the instructions and complete the uninstallation process
But remember, as mentioned above, Vulkan Runtime Libraries are not a virus and do not degrade the performance of your computer, so it is best to leave this application on your computer.
To secure your data, you need to pay attention to the contents of this disk and decide: you need to restore it or create an image of this disk
However, you can immediately install the DiskInternals Partition Recovery utility, as it can recover data, read inaccessible data, and even create a disk image.
This professional application will privately recover any information from the disk, and you can set filters to search for specific file formats for your convenience. A free recovery wizard will guide you through the process, but if you want to create a disk image, it's so easy that you won't need a wizard here. The scanning process may take some time; it all depends on the size of the disk being examined.
If you do not have time, and the data is needed urgently, you can use the fast scan; it will take a few minutes, but the result will be slightly worse than a full scan. The preview feature is a free and popular DiskInternals Partition Recovery feature.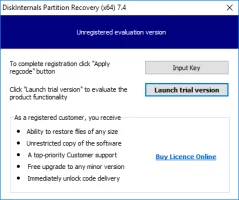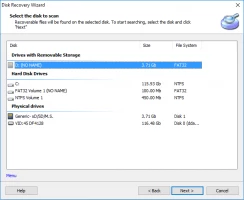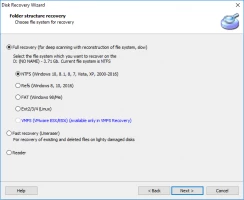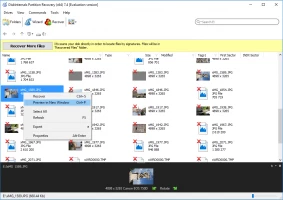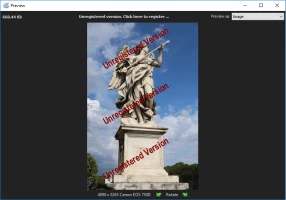 The last and most important feature is the export of all these recovered files; this is only available in the paid version, which requires buying a license directly from the site online for a small fee. After that, you can quickly get the license key, after which the Recovery Wizard will complete the job.
As far as creating a disk image is concerned, it won't cost you a cent. Use it if you need a successful system configuration with saved personal data. Then you will be able to perform all kinds of experiments on your computer and recover your computer from system failures without fear.
Download DiskInternals Partition Recovery as soon as possible and evaluate its quality for yourself!