In this article you will find out:
5 ways to deal with this issue of
Are you ready? Let's read!
Windows Startup Repair is a great way to check and replace missing or damaged system files on your computer. This way, you can get rid of many problems that prevent the computer from booting properly. It's good when this utility works 100% of the time, but what do you do if you get the message "Startup Repair cannot restore this computer automatically"? The best suggestion that you study this article.
What to do next?
1. Disconnect all devices
This is especially true when you have recently connected a device to your computer (camera, flash drive, etc.). If so, try removing this device, or better yet, all devices, and then restart your computer. This simple method often helps to get rid of the "Startup Repair cannot repair this computer automatically" message on the screen.
2. Use Bootrec
This Microsoft tool can be used to fix the Master Boot Record (MBR), Boot Sector, BCD, and boot.ini.
Start booting the system and press F8 repeatedly. You will see the Additional Boot Options menu; choose "Repair your computer".
Now click on "Command Prompt" and enter these two commands in order:
bootrec / fixmbr, then press Enter.
bootrec / fixboot, then press Enter.
Now try restarting your computer normally.
3. CHKDSK
CHKDSK can check and fix sector errors and file system errors and thus fix the "Startup Repair offline" error.
In the same way as in method 2, go to Advanced Boot Options and select "Repair your computer".
Next, go to "Command Prompt" section and enter the command below:
chkdsk R: /f /r, then press Enter.
"R" is the letter of the Windows installation drive.
4. Try System File Checker
Windows System File Checker checks the status of system files and fixes them if possible. Start booting the system and press "F8" repeatedly until you see the Windows logo.
From the Advanced Boot Options menu, select "Safe Mode with Command Prompt" and enter the following command:
sfc / scannow / offbootdir = d: \ / offwindir = d: \ windows, then press Enter.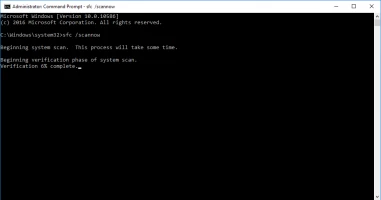 The check will end in a short time, so take your time.
5. Maybe you need to restore your system
If so, then you have a great opportunity to completely restore your computer to a previous successful state. With the help of a restore point, you can return system files, installed applications, Windows registry, and system settings to a previous point in time and work without any disruptions or other problems.
Before performing the steps above, you must be sure that all your valuable files are safe
You can save them with Partition Recovery, the free DiskInternals tool for Windows. This utility allows you to open files for reading, restore them, and create a disk image.
You need not worry about the volume of recoverable data or the file type: the program can retrieve any kind of file, and you can recover data up to 1 PB! The program works on each of the hard disk partitions and conducts a thorough search for more than 97% of all contents. You will be convinced of the first-class scan results by previewing the found data for free. Only if you want to save the recovered files from a partition or disk will you need to purchase a license for this product and enter a license key.
In any case, a completely free trial version of this program has been developed especially for you. By downloading it, you will be convinced.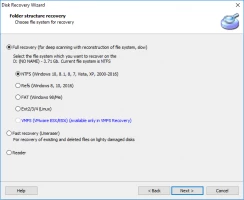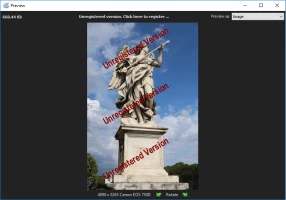 Taking care of you, DiskInternals!