What should you do if 0xc004c003 error occurs
In this article you will find out:
how to get rid of the Windows activation error 0xc004c003
Are you ready? Let's read!
When trying to activate Windows, many users reported an error code 0xc004c003, as a result of which access to the system was blocked. This can happen in the following cases:
Your product key is not valid. Most likely, you don't have a genuine copy of Windows. If, after all, you are sure of the authenticity of the copy, then contact Microsoft.
Activation servers are busy, thus you need to wait a bit.
Outdated or incorrectly updated Windows 10.
Hardware incompatibility. If error 0xc004c003 appears after you change your hardware, then the best solution is to contact Microsoft.
Now let's take a closer look at solving the error code 0xc004c003 problem.
Let's deal with this activation 0xc004c003 error code
1. Slmgr.vbs command
A large stream of users is simultaneously trying to update Windows 7 and 8.1 to Windows 10, as a result of which the activation servers can be overloaded. According to user experience, it is worth waiting a couple of hours and trying again to activate Windows 10.
To do this, open the start menu and select the "Update and Security" section. In the new window, select "Activation" and click the "Activate" button.
Alternatively, force-activate Windows 10:
Right-click the Start Menu button and select Command Prompt (Admin), then enter
slmgr.vbs –rearm
Execute it by pressing the Enter key.
2. Use the help of Microsoft Customer Support
When you first activate Windows 10, your hardware is registered with Microsoft's activation servers.
Therefore, the next time you reinstall Windows 10, you will not need to enter your product key since the activation will be performed using the digital rights method, which confirms that your hardware has already been registered.
And, if there was a replacement of the main components on the computer, then this activation process using the digital rights method may be violated and will not allow the system to be activated.
In this case, you will have to contact Microsoft customer support and inform them about the hardware changes (motherboard, etc.).
3. Use Windows Update
When migrating from Windows 7 or Windows 8.1 to Windows 10, you must first update using Windows Update so that there will be no problems with activating the system in the future.
That is, you need to reinstall your previous version of Windows and make sure it is activated. Then upgrade it to Windows 10 using Windows Update or following the instructions in the Upgrade Wizard.
4. Use your product key several times
If you enter your product key to activate Windows 10 manually, it may not be valid. And you will have no choice but to use a different key to activate Windows (you can contact the seller and ask him to replace it or offer you a refund).
If you've upgraded to a genuine and activated version of Windows, then the problem might be with Microsoft's servers. In this case, try to activate Windows 10 approximately every hour; it usually helps.
5. Update BIOS
An outdated BIOS can prevent Windows 10 from activating, so please take a look at this issue.
1. You can use a DOS-based tool for this. You need to copy it to a USB stick and then boot from the USB stick and execute the appropriate command like flash.bat BIOS 3245.bin. As a result, the tool will write the new BIOS version to the firmware.
2. Sometimes, the ability to flash the BIOS is found directly in their BIOS. Copy the BIOS file to a USB stick and, on the next reboot, plug in the drive, then enter the BIOS screen and select the option to update the BIOS that you put on the USB stick. Wait for the BIOS to finish updating to the new version.
If the new BIOS version does not suit you, you can roll it back. To do this, download the old version from the manufacturer's website and repeat the flashing process in the same way.
6. Are you online?
Pay attention to your internet connection. It is the correct network connection that will guarantee you a smooth activation of Windows 10. If there is something wrong with the connection, try restarting the connection and see if that helps.
And some users generally reported that their Windows 10 was activated by itself after a few days. If you have time, try to wait; the activation may be successful.
7. Use Command Prompt
The Command Prompt can help you discover your product key.
Press Windows Key + X, select Command Prompt (Admin) from the list.
Next, enter: wmic path of SoftwareLicensingService to get the command
OA3xOriginalProductKey. This will help you see the product key.
Next, go to "Settings" and open the section "Update and Security".
Go to the "Activation" section on the left pane and select "Change product key" in the right pane - now enter the product key you recently received. Click Next and complete the activation of Windows 10.
8. Use SFC
Try using the SFC tool to get rid of system crashes and then activate it again. Open a command prompt as administrator (choose the method yourself) and, in the pop-up window, enter the command: sfc /scannow
And press Enter to continue.
You don't need to do anything else; just wait for the scan to complete and fix system errors.
Protect your data
Protecting your data is crucial; therefore, data recovery - a very important and crucial moment.
A professional and reliable software, such as DiskInternals Partition Recovery, will help you recover all lost data (photos, videos, pictures, documents, audio, etc., up to 1 PB).
This application is equipped with a Recovery Wizard which will make recovery as automatic and intuitive as possible. The software supports most file systems, including HFS, NTFS, ReiserFS, APFS (reader mode), RomFS (reader mode); FAT, ReFS, UFS; Reiser4, XFS, Ext2, Ext3, and Ext4.
You can also use the free trial version of the program, which has the same functions as the licensed version, except for the data export option.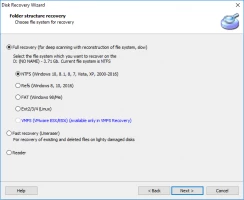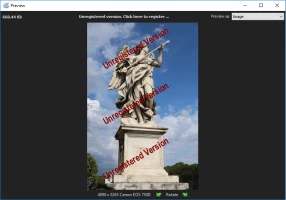 Use read mode first to open the drive, then use recovery mode to get back and save important data.
Related articles
Please rate this article.