Here you will find out:
what causes "Unknown Hard Error"
how DiskInternals Partition Recovery can help you
Are you ready? Let's read!
What causes "Unknown Hard Error?"
Usually, the "Unknown Hard Error" message appears when you try to open a video game or a software program that heavily uses system resources. This error message appears in the "explorer.exe" dialog box, and it is caused by corrupted registry entries or system files. It can lead to the disappearance of certain icons from your desktop, or cause your taskbar to freeze. However, this error can be fixed following some simple methods explained below.
How to fix Unknown Hard Error
Here are few methods that can be helpful and any of them can be your solution.
Method 1: Restart your PC
The simple action of restarting your computer can usually do the trick. During restart/reboot, Windows attempts to fix minor issues that may be wrong with the PC. However, as a fix for the "unknown hard error" message, you need to restart your PC in a special format.
Press Windows key + R and type msconfig
Navigate to the "Services" tab and check "Hide all Microsoft services".
Also, click on "Disable all" and then "OK".
When the restart prompt appears, choose "Restart".
Method 2: Run SFC Scan
SFC Scan is a command-line process that helps to correct/fix most issues with Windows. Running SFC can possibly fix the error message you're seeing on your PC.
Right-click on "Start" and click on "Command Prompt (Admin)" or "PowerShell".
Enter the following command and press Enter: SFC /scannow
Wait for the process to run completely before exiting.
Restart your PC and reopen the game or app that showed the "unknown hard error".
Method 3: Run DISM
Just like SFC, DISM (Deployment Image Servicing and Management) is a command-line utility that attempts to repair damaged image files in order to fix most Windows errors.
Launch Command Prompt as an admin and enter the following command: DISM.exe /Online /Cleanup-image /Scanhealth && DISM.exe /Online /Cleanup-image /Restorehealth
Hit the "Enter" key after typing the command and wait for it to run successfully.
Method 4: Perform System Restore
If you have tried all the methods above and they don't seem to work, you should then run System Restore to roll back the most recent changes on your computer, which may be the cause of the error message.
Click on the search icon on the taskbar and type "restore point".
Select the first result, navigate to "System Protection" and go to "System Restore".
Choose a restore point and follow the onscreen instructions to complete the process.
You can restore corrupted or lost partitions easily
Yes, you can recover or restore your corrupted files easily with a professional-level data recovery program. DiskInternals Partition Recovery is an advanced software program that allows Windows users to recover their lost/deleted files quickly without much stress. It has a super-intuitive user interface and comes with a built-in Wizard that helps you through the recovery process.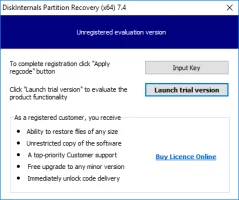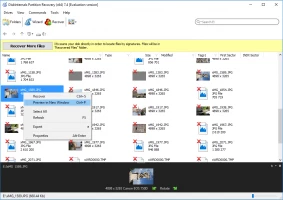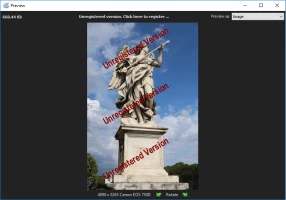 DiskInternals Partition Recovery supports various storage devices, and it is compatible with virtually all Windows file systems. Furthermore, this software has a track record of successful data recovery across all versions of Windows. It is handy, intuitive, and efficient.