What are EPS files and how to restore them? Find out it here!
In this article you will find out:
how DiskInternals Uneraser can help you
Are you ready? Let's read!
EPS files - what are those?
You can find EPS files almost everywhere, as this image format is widely used. Have you noticed that? This format can be used in all operating systems (.EPS files can easily be transferred from Windows to Linux) and can be easily converted to other common graphic formats (.PNG, .TIFF, .PDF, .JPG, etc.).
Anyone can lose files and EPS files are no exception. Therefore, if you need to, under any conditions, retrieve them, this article is an excellent guide.
When it is better to use EPS files?
Most often, .EPS files are used by graphic designers in their work.
For example, they are used in various kinds of advertising banners, signs, billboards, etc. Also, this format is perfect for any large-scale graphics; for example, to show visual presentations. A regular user can also us .EPS files if they want to make a large-scale collage or a huge photo in decent quality.
How to open EPS files
This format is universal in terms of viewing EPS files. But, nevertheless, to be sure, here is a list of programs that open EPS files:
For Windows:
Adobe: Acrobat, Photoshop, InDesign, Illustrator
Corel: DRAW Graphics Suite 2019, Presentations X9, PaintShop Pro 2020
ACD Systems Canvas X 2019
MAGIX Xara Designer Pro X
For Linux:
How to restore EPS files
EPS file recovery is easiest for professionals and for ordinary people using specific software: DiskInternals Uneraser.
The application specializes in recovering images of any format (including recovering EPS files). Do not worry about the size of the lost files; there are no restrictions. In addition, you can recover EPS files from absolutely any medium, be it a flash drive, hard drive, SD card, memory card, etc. After downloading the application, you will be surprised at the array of additional functions, most of which are available in the trial version of the program (for example, preview, create a disk image, etc.).
Following from the above, you must quickly download DiskInternals Uneraser and launch it!
Guide to EPS recovery
After the program is downloaded and installed, connect the removable media (if the deleted data was on the hard drive, immediately open the Recovery Wizard).
Select the drive on which to search and the type of files to search.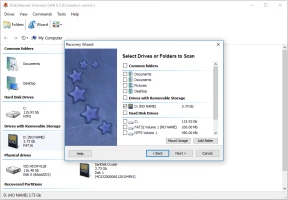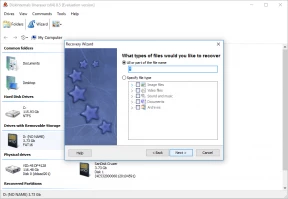 Click the Next button and the scanning will starts.
Preview your found images. This can be done by right-clicking on any file and selecting the appropriate line.
Saving will be after you purchase a license and enter the license key.
How to avoid EPS file loss
Here are some useful tips:
check your computer for malware regularly
check your folder before deciding to delete them
if you create your own EPS files, save them very often (by the way, most programs can do this automatically)
avoid formatting (or save your data before formatting)
Related articles
Please rate this article.