Recover a USB Stick That Wants to be Formatted
One day, you connect your USB disk and see Windows' message, that USB drive needs to be formatted.
What to do? Agree or not?
In this article, you will find out about:
what does formatting for USB drive mean.
why you need to recover files first in the USB stick, that needs to be formatted
how to recover data from USB drive
reasons why USB wants to be formatted
Are you ready to cope with these problems? Let's read!
"You need to format the disk before you can use it". Should I agree?
If you get such a message, do not rush. First, you need to understand everything in detail.
Formatting is cleaning the disk, resulting in the USB disk being fixed and working correctly, but access to the files will be limited (only with specialized software). Therefore, if the data on the USB drive is not needed, feel free to format it; but if important information is on the USB drive, you first need to extract the files, and only then proceed to formatting.
If you are going to format your USB drive or want to do it, you need to know the following:
There are two formatting options: quick and full. Windows usually offers quick formatting. After quick formatting, data recovery is easier than after full formatting, since all disk space is marked as unused, and the data itself remains for some time on the disk.
Full formatting takes a little bit more time, as sectors are checked and flagged so as to be free for use in the future. The likelihood that data will be recoverable after formatting is low, but it is still worth a try. So how do you recover files from a USB drive that needs formatting?
The main advice for USB drives
Do not use chkdsk before you recover data from a USB drive that needs formatting! This will be disastrous for all the information that is on the USB drive, since chkdsk will cut your files into 512 KB pieces. Do you need this? It is unlikely, so be consistent when restoring data from a flash drive that needs to be formatted.
Recover files from a USB drive that needs formatting
If your files are available on this USB drive — great! You can easily re-save them to some other place. But what do you do if, due to some error, files are unavailable?
In order to recover files from a USB drive that needs formatting, you need to find good software. A great solution is DiskInternals Uneraser. This tool works with all versions of Windows: 7, 8, 10, etc. The application supports the following file systems: UFS, HFS, NTFS, XFS, Ext2/3/4, ReiserFS, FAT12, ReFS, and Reiser4.
Here you can also easily use the recovery wizard; it is very convenient if you are recovering files from a flash drive that needs to be formatted for the first time. Download the free trial version at any time and see DiskInternals Uneraser in action. Below is a detailed guide that will help you quickly and accurately recover data from a flash drive before formatting it.
Step 1. Connect the USB drive to the computer.
Step 2. Install and run the trial version of DiskInternals Uneraser. The program will automatically detect all drives on the computer; select the USB drive that requires formatting.
Step 3. The recovery wizard will start itself and ask you to select the type of files you want to restore. You can skip this step and search for files by type after scanning.
Step 4. Scan. This may take some time, so please be patient and wait.
Step 5. Preview. View lost or deleted files by right-clicking on them and selecting "Preview in a new window". After that, be sure that the data will be recovered correctly.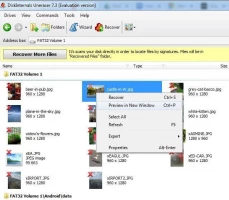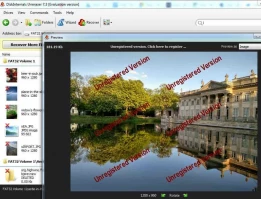 Step 6. Save files. To do this, you just need to buy a license for this product; you will receive a license key and then click on Save. Save the recovered data in a new location to avoid overwriting data.
"You need to format the disk before you can use it" — why does this happen?
Carefully read the main reasons why a USB drive asks you to format it, so you will be more alert and perhaps this will help you prevent this situation in the future.
flash file system corruption
the flash drive was incorrectly removed
rough, improper use of a USB drive (it often crashes)
power failure during data transfer
an error on the flash drive due to long use
damage by a virus or other malicious program
Related articles
Please rate this article.