Step-by-step guide on how to recover shift deleted files
In this article you will find out:
what is Shift + Delete combination
how to recover shift deleted files
Are you ready? Let's read!
About Shift + Delete functions
Most computer users do not know that there's a way to delete a file from a PC and the file won't get into the Recycle Bin folder, instead, the file is permanently deleted from the computer. Well, just as everyone knows, when you highlight a file/folder and press the "Delete" or "Backspace" key, the selected file/folder would be deleted (moved to the Recycle Bin).
But when you hold down the "Shift" key and press the "Delete" key at the same time, the selected file/folder gets erased from your PC, and there are chances you may never get it back. This is because the Shift + Delete combination instructs Windows to mark the storage area of the selected file(s)/folder(s) as available space for new data; hence, any new data can overwrite the one deleted with SHIFT + DELETE instruction.
How to recover shift deleted files
Here are few methods that can be helpful and any of them can be your solution.
Method 1: Use File History
The first possible way to recover files deleted with the Shift + Delete keys combination is by using the Windows File History feature. However, you may need to activate "File History" on your computer.
Note: You need to connect an external drive before you can "Turn on" file history on Windows 10.
Steps:
Press Windows key + I to launch the Settings app,
Click on "Update & Security",
Go to "Backup" and choose to add a new backup drive,
When the "Automatically back up my files" slider shows up, toggle it "On",
Alternatively, click the "More options" link below "Add a new drive" and further click on "See advanced settings." (if you want to recover files, click on the second option),
When the File History page shows up, click on "Turn on",
This will now automatically back up your files and you can recover them even when deleted with the Shift + Delete keys.
Method 2: Use file recovery software
There are not many ways to recover Shift + Delete files, if the "File History" method looks complex, DiskInternals Uneraser makes the process a lot easier. Actually, DiskInternals Uneraser is a data recovery tool that works perfectly in retrieving lost and deleted files from HDDs and SSDs, both internal and external. This software features an intuitive interface that is very much easy to understand and use.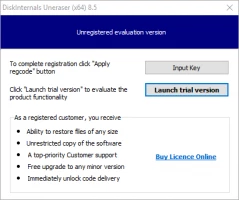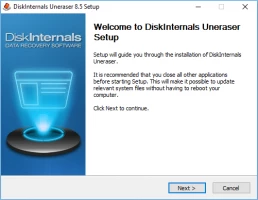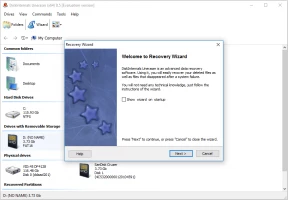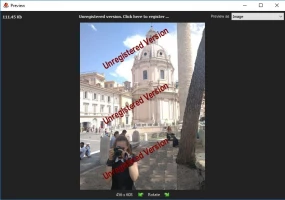 More so, it supports virtually all Windows file systems and various file formats. Furthermore, DiskInternals Uneraser comes with a built-in wizard and goes on to support a previewing engine that lets you "preview" your files before actual recovery. It is a simple, powerful software for Windows PC users.
More interestingly, the built-in recovery wizard guides users to recover their files; thus, even if you're not tech-savvy, you can use this software without following a manual guide.
Related articles
Please rate this article.