Perform GIF recovery today: all you need for restoring GIF file is here!
Here you will find out:
what is GIF file extension is
what do you need for GIF image recovery
how to perform restoring lost or deleted GIF
Are you ready? Let's read!
What is a GIF file?
A GIF file is actually a very common image format, especially on the Internet.
GIF, or Graphics Interchange Format, is used for processing graphics and is loved by users because of the high quality and low weight of the files. But no one is immune from lost or deleted GIF files. And it can greatly grieve you and even cause you to panic.
This article will help you recover deleted GIF images; you need only a little patience.
Possible reasons for GIF file loss
Causes of deleted GIF files can be many, including:
accidental or deliberate deletion from a computer, tablet, phone, etc.
external factors (e.g., voltage drops during data transfer, disabling the SD card while sending GIF files, mechanical damage to the device where the necessary data was stored)
What you need to avoid to have perfect GIF recovery
Above all, do not copy, delete, or save new data on the disk on which there were deleted GIF files. In general, do not touch this disk if you want to retrieve data from it. This is to ensure that data is not overwritten. If this happens, then recovery of the deleted GIF image will be extremely difficult.
GIF recovery with the best recovery software
DiskInternals Uneraser is your way out.
This is excellent software that can be handled not only by a professional, but also by an ordinary user. All this thanks to the built-in Recovery Wizard. It will do all the work for you. The volume of recoverable files reaches up to 1 PB; that is, it is almost endless.
Also, this software supports many file systems, including FAT12, ReFS, UFS, HFS, NTFS, ReiserFS, Reiser4, XFS Ext2, Ext3, and Ext4. First, use the free trial version in order to restore GIF files. Only after making sure that your data can be recovered do you need to purchase a license and save recoverable files.
Follow the step-by-step instructions below and you will soon forget that you have lost data!
1. Download and run DiskInternals Uneraser.
2. Open the program and left-click the wizard icon. Click the "Next" button.
3. Select the disk where the lost files were located. Then select the format of the files you want to return (click on the image files).
4. Scan the disk. Choose which scan you need: fast or deep. This procedure will take some time, but wait until completion.
5. Preview. Right-click on the file and select "Preview in a new window" (you can also press "Ctrl + P"). This function is completely free and very useful, since you will see the quality of the recovery by viewing the file.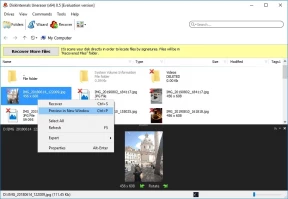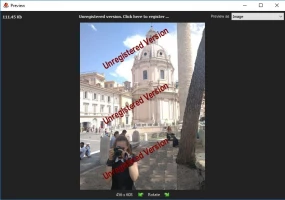 6. Saving. If you want to save the found documents, simply purchase a software license and enter the license key.
Save the recovered files in the right place, ideally different from the original. This is to prevent data rewriting.
Good luck!
Related articles
Please rate this article.