How to perform WebP file recovery fast and safe
What is a WebP file? Find out more!
A WebP file is a web-based image based on the VP8 video codec, which is almost always superior to PNG or JPEG formats. This image format was released by Google and is constantly improving.
The main advantage of this format is its small file size - it is up to 35% smaller than other formats, but the quality is even better. And for websites this is a big advantage, as it is known that the more images a site has, the slower it loads. In addition, the WebP file also supports transparency, which is especially suitable for various logos.
WebP uses predictive compression to encode an image. It, in turn, checks the values in neighboring blocks of pixels to predict the values in the block, after which only the difference between them is encoded. In this way, pixels are copied many times into one file, and redundant data is removed from each block.
But there is still one flaw in this file format - a limited number of browsers can download and use these images. However, most likely this is a matter of time and very soon this drawback will disappear, as the number of compatible browsers is increasing every year.
How can I open a WebP file and which browsers support it?
In general, WebP file format is supported by different platforms, so you can use not only Windows, but also Mac and Linux.
You can open a WebP file on any of these platforms using the most popular browsers - Google Chrome, Mozilla Firefox, or Opera.
In addition, Windows also suggests using the following applications to open WebP image format:
 XnView

 WebP Codec

 Microsoft Edge

 Adobe Photoshop with WebP File Format plugin

 Google Picasa
Therefore, there is no reason to worry: all known browsers, platforms and programs work with this image format.
WebP images are made for the web and you may not even notice the difference between WebP and JPEG / PNG.
Moreover, you can save WebP to your computer like any other image on the Internet.
To do this, right-click the desired image and select "Save Image As".
Next, select a location to store the image on your computer and click "Save".
Also you can edit WebP files using graphics software like ImageMagick, GIMP or Microsoft Paint, which open WebP files by default. To do this, right-click the image, point to Open With, and select the program with which you want to edit.
Perform WebP file recovery with Uneraser!
Of course, WebP files saved on your computer are lost or deleted in various situations.
This is always a frustrating situation, but it can be fixed if you choose the right software to recover them.
So, DiskInternals Uneraser is not only specialized software for recovering files of various types (including WebP files), but also professional. It will perform file recovery without loss of quality and speed, and the built-in recovery wizard provides an accessible explanation of all stages of recovery. Free preview of recovered WebP files demonstrates the quality of recovery.
There are several versions of the program:
A trial version is required to get familiar with this product and includes a preview function. Therefore, you can make sure that this application does its job perfectly. If you are satisfied with the quality of the restoration, purchase a license and finish the job you started.

The paid version is fully functional, the license allows you to immediately export the recovered data, as well as receive technical support for 12 months.
Getting Started with DiskInternals Uneraser:
Step 1. Download and install the DiskInternals Uneraser software.
Step 2. The Recovery Wizard will start automatically (you can select the file type and drive to scan; the wizard will certainly help you with this).
Step 3. After you click the "Next" button, a deep or shallow search will begin.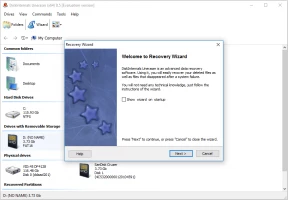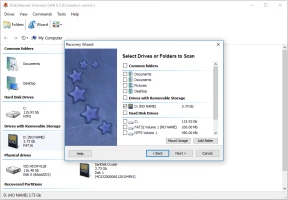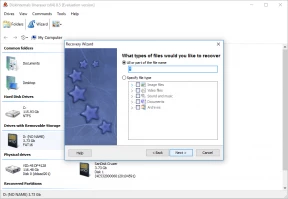 Step 4. Preview. All found WebP files will be displayed in a new window where you can use the preview function.
Step 5. Saving. This step is for the paid version only, so buy a license from the DiskInternals website.
Good luck!
Related articles
Please rate this article.