How to get pictures off a broken phone? The solution is here!
Here you will find out:
how to get pictures off the phone
what you will need for that
how DiskInternals Uneraser can help you
Are you ready? Let's read!
Can I get pictures off a broken phone on my own?
This is quite a misleading question. It all depends on how the phone was broken, but it's worth trying to recover photos from a broken phone. This article refers only to getting pictures of a broken Android phone.
It is worth noting that if you use any cloud storage (for example, Google Photos), you can restore images from there.
What do you need to retrieve pictures from a broken phone?
To get the pictures, you need the following equipment:
OGT cable (the so-called adapter that allows you to connect any computer accessory to the phone)
DiskInternals Uneraser (if you are lucky you will not need it)
Now, you can proceed to recover photos from a broken phone.
Case 1. The phone is broken, but the pictures are not erased
In that case, can be two solutions:
1. AutoPlay.
When you connect a broken phone to a computer, the autorun starts and you can get images. This method can help you when you have problems with the phone screen, and all the slots are working. If this is the case, connect the smartphone to the computer and the autorun will start automatically; you just need to click the "Open Folder" tab to view the files and select the files to restore.
2. OGT cable.
The previous method may not work, because quite often you need to click on the "USB connection" mode on your phone. And since it is disabled, the autorun feature will not work. But, there is a possibility that you will be able to enable the "USB connection" mode.
To do this, you need to enable "USB debugging", so you will need an OTG cable. If you have one, connect the mouse to the phone, turn on USB debugging and use the previous method with autoplay. By the way, the SD card from a broken phone can be used in any other gadget.
If you didn't succeed and you still don't know how to retrieve pictures from a broken phone, continue reading this article.
Case 2. The pictures are erased
In this case, if you have an SD card, remove it and insert it into the card reader on your computer. Now run DiskInternals Uneraser. It is also worth mentioning that this is the safest and most successful way.
The program restores all image and image file formats, including PNG, GIF, TIFF, BMP, JPEG/JPG, MEF, PSP, etc.
Before you buy DiskInternals Uneraser, be sure to download and test the free trial version (for even greater confidence in the correctness of your choice). This software is equipped with a convenient and reliable recovery wizard, which will help return the pictures to you, even if this business is new to you. After scanning, you can preview the images found (they will be marked with a red cross) free. All you need is your time and confidence in DiskInternals Uneraser.
Follow the step-by-step instructions that are described below and the pictures will certainly be returned to you.
1. To get pictures off the phone with a broken screen, download DiskInternals Uneraser.
2. Select the main options that will be used to search for pictures: the disk on which the pictures were and their format.
3. Scan. This will take some time, so find something to do in the meantime.
4. Preview and restore. Preview is available to all users for free. After this, recovery will occur automatically.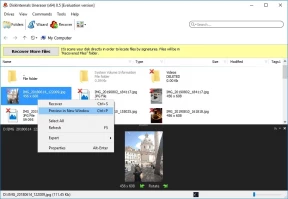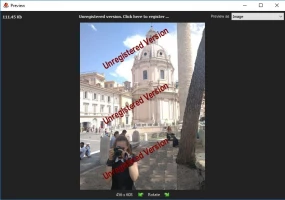 5. Saving. To complete the process, simply purchase a license. You will receive a license key, which will allow you to save pictures to any storage device convenient for you (but, ideally, it should not be the same SD card as before).
Related articles
Please rate this article.