Recover Virtual Machine from flat VMDK
Imagine you are trying to run a virtual machine and get this message:
"Unable to connect to the MKS: Virtual machine config file does not exist."
In this article, you will find out how to cope with that situation and revive your VM. Here are the main things you should know:
why do you need a descriptor to recover a VM
how to recover a VMDK descriptor from a flat file
how recover a VM from a flat VMDK
how to perform VM recovery if the flat file is deleted.
When do you need to recover a VMDK descriptor file?
There are several situations in which you need to recover a VMDK descriptor file:
you turn on the VM and see the error message "File not found" or "The file or directory is damaged and cannot be read".
The virtual machine's flat file has no icon.
It is impossible to find the VMDK descriptor file or it is damaged.
You can only view a VMDK flat file in the VM directory through a terminal, VMware vMA, or VMware vCLI.
If any of these situations is happening to you, do not delay with recovering the VMDK descriptor file, since without a descriptor, it will be impossible to recover the VM from a flat VMDK.
Recover a VM from a flat VMDK
If you have a VMDK flat file, you can perform recovery of the descriptor easily and that will let you restore a virtual machine.
Now let's talk about how to recover VMDK from a flat file on your own using this step-by-step guide.
Step 1. Create a new virtual machine in vSphere.
Step 2. Add a new disk to this virtual machine.
Step 3. Specify that you are using the existing -flat.vmdk. As a result, the VMDK descriptor file will be recreated automatically, without any manual editing.
As you can see, recovering a VMDK from a flat file is certainly not difficult.
Unfortunately, the -flat.vmdk file cannot be recovered in this way, but there is another good option.
How to recover a VM, if you don't have a VMDK flat file
If you have lost or deleted a *-flat.vmdk file or it is damaged for any reason, you need to restore it using software.
DiskInternals VMFS Recovery™ is what you need, because VMDK flat file recovery is a very delicate task that requires the maximum level of precision and performance from software. This software is as automated as possible and equipped with a recovery wizard in order to help you avoid accidental errors during VMDK flat file recovery. In addition, you can easily restore both the .vmdk file and the -flat.vmdk file.
Check out the main features of DiskInternals VMFS Recovery™:
Supports Windows 7 and newer versions. Preferably, your VM has Windows 10, with about 6 GB of free space to create the VMFS structure in RAM.
DiskInternals VMFS Recovery™ works with VMs, including disk images of VirtualBox, Ann ProDiscover, VMware, and Virtual PC. It also supports vSphere 6 and ESX/ESXi Server.
Virtual disks can be mounted as local disks. This allows them access in Windows Explorer.
DiskInternals VMFS Recovery™ supports file names and multi-level Unicode folders.
Even a free trial version of DiskInternals VMFS Recovery™ lets you preview files.
Recover a VMDK flat file with VMFS Recovery™
Be sure to use this guide for VMDK flat file recovery using DiskInternals VMFS Recovery™.
Step 1. Download and install VMFS Recovery™. Open the VMFS disk in one of the following ways:
Boot Windows from ESX/ESXi from an external drive, and then start VMFS Recovery™
Network connection using iSCSI, SSH or Fiber Channel interface
Access to data storage from a Windows virtual machine, running VMFS Recovery™ inside the same ESX/ESXi
Directly connect a VMFS disk to another Windows computer and launch VMFS Recovery™
Step 2. Scan the VMFS disk. Wait for the process to be completed.
Step 3. The search results will be available in a new window; all you need to do is find the correct VMDK file. Now mount this file with the .vmdk extension as a disk image.
Step 4. Open the mounted VMDK and click the Scan button. This action will help you to check if your files can be recovered.
Step 5. Preview. Select the desired file, right-click on it and click on "Preview in New Window". Recovery will occur automatically.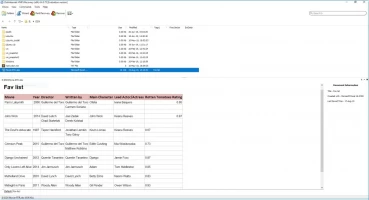 Step 6. In order to save the recovered files, you need to purchase a license for VMFS Recovery™ and enter the license key in the appropriate window. Then run the save wizard, which will help you to finish saving the data.
Remember: You need to take care that there is enough space for data recovery on the hard disk.
Good luck!
Related articles
Please rate this article.