If You Need to Access Ext4 from Windows
Here you will find out:
how to access Ext4 from Windows
how DiskInternals can help you
Are you ready? Let's read!
A peculiarity of dual-boot and data access
Naturally, it is impossible to access Ext4 under Windows if you're running Linux and Windows OSes on the same PC.
Ext4 is the most common Linux file system and is not supported on Windows by default. However, using a third-party solution, you can read and access Ext4 on Windows 10, 8, or even 7.
How to access Ext4 on Windows 10/8/7
FAT32 and NTFS are the main file system types for Windows, while Ext4, Ext3, and Ext2 are the main file system types for Linux.
If you are dual-booting Windows and Linux on the same PC, you surely would love to access your partitions irrespective of the OS you're logged into. Well, you can access Windows FAT32 and NTFS partitions when you boot to Linux. But, unfortunately, you can't access Linux's Ext4 partitions when you boot Windows unless you use a third-party solution or reboot the computer to Linux.
But it would be great if there were a way to manage Ext4 in Windows without much stress, and that's what you'll learn from this post.
What is Ext4 and how to access Ext4 from Windows
Ext4 is a journaling file system used by Linux.
Since its launch in 2008, it has become the default file system for most modern Linux distros. Ext4 succeeds Ext3, improving on the limitations of Ext3, but is similar in performance. The Ext4 file system provides more flexibility for storing big files, and you can deactivate its journaling feature.
You cannot view and access Ext4 partitions on a Windows system because Windows does not support the file system.
Using DiskInternals Linux Reader as an Ext4 explorer
DiskInternals Linux Reader is a free utility software tool that lets you read and access Ext4 on Windows 10/8/7. This software's interface looks very similar to Windows Explorer's interface.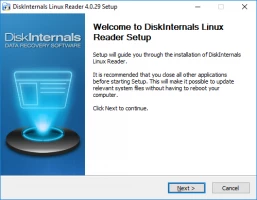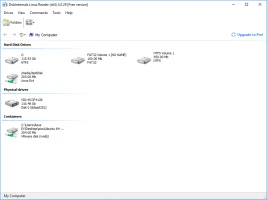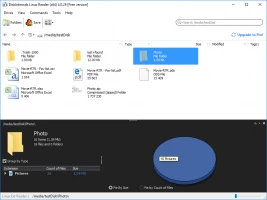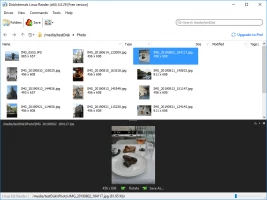 It loads all the Linux partitions available on your hard disk and removable drives. DiskInternals Linux Reader supports the following file systems: Ext2/3/4, ReiserFS, Reiser4, HFS, HFS+, FAT, exFAT, NTFS, ReFS, UFS2, ZFS, XFS, Hikvision NAS and DVR.
This software is available for free and lets you preview the contents of the Ext4 file system on Windows.
How to access Ext4 data on Windows 7, 8, and 10
DiskInternals Linux Reader doesn't let you modify Ext4 files; it is simply an Ext4 file explorer for Windows.
You have to copy the files in the Ext4 partition to a Windows partition to make any changes to the file. To do this, open the Ext4 partition, right-click on the file you want to modify, then click on "save" to launch the "Export Wizard" box. Follow the prompts to export the files to a Windows partition, where you can now modify the contents.
DiskInternals Linux Reader works for Windows 10, 8, and 7.
Related articles
Please rate this article.