DiskInternals CD & DVD Recovery
Restore lost/corrupted files on CDs and DVDs!
Just finished burning CD or DVD, only to find out that some files appear to be corrupted or inaccessible?
Power went out, while recording data?
Added a new session to your CD/DVD and lost old files?
Do not worry. DiskInternals CD and DVD Recovery, as the name implies is a software solution capable of recovering data from CDs and DVDs, including multi-session ones. CD-R, CD-RW, DVD-R, DVR+R, DVD-RW, DVR+RW, DVD+R DL, DVD-R DL and DVD-RAM disks are supported. The program recovers any type of files - data, pictures, video, music - and processes ISO 9660, Joliet and UDF file systems. The program uses a smart file recovery algorithm that skips bad sectors.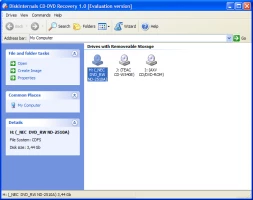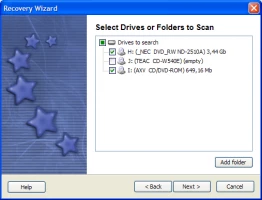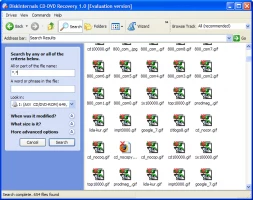 The process of recovery is a very straightforward one - insert disk, press "Recover" and get the files you need. The software is easy to use and does not require any additional skills. We tried to make working with it as comfortable as possible.
The program starts working automatically and doesn't require the additional set up change. Comfortable Recovery Wizard will do everything for you. The result of the Wizard work is the list of all the recoverable files. All you have to do is to chose the necessary files and press a "Recover" button! The innovational scanning technology economizes greatly your time that otherwise would be spent on a damaged disc recovery.
The advanced users can use a manual recovering. In this case you can work individually with each session\track and chose the file system depending on session.
Try DiskInternals CD and DVD Recovery now!


Related articles